Shelling of Kryvyi Rih: Number of casualties rises to 72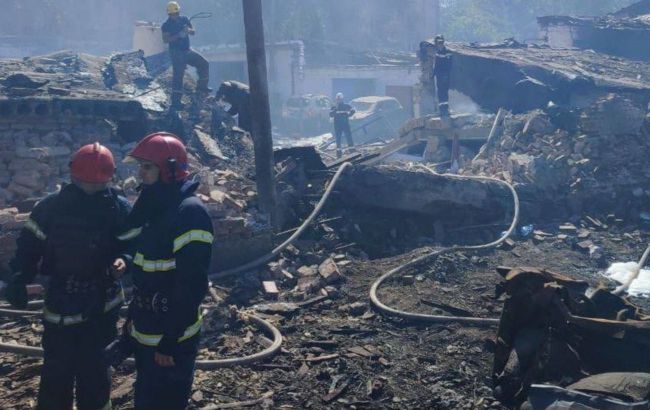 In Kryvyi Rih, 72 people were affected due to shelling by Russians (Photo: t.me/dnipropetrovskaODA)
The Russian shelling of Kryvyi Rih today, September 8, resulted in injuries to 72 civilians in the city, according to a statement by the Chairman of the Defense Council of Kryvyi Rih, Oleksandr Vilkul, during Suspilne. Sprotyv broadcast.
Vilkul specifies that, as a result of the enemy attack, 79 buildings, 1956 apartments, and 52 vehicles were also damaged.
According to the official, the Russians carried out the strike using a ballistic missile Iskander.
Kryvyi Rih shelling
Today, on September 8, the Russians launched a missile strike on Kryvyi Rih. The police building was targeted, resulting in one casualty.
According to the latest information, there were over 50 casualties as a result of the Russian attack.
Furthermore, the rescue operation at the scene has already been completed.
For more details about the consequences of the Russian terrorist attack, you can find information in RBC-Ukraine material.