Shelling of Kherson region on August 15: Man wounded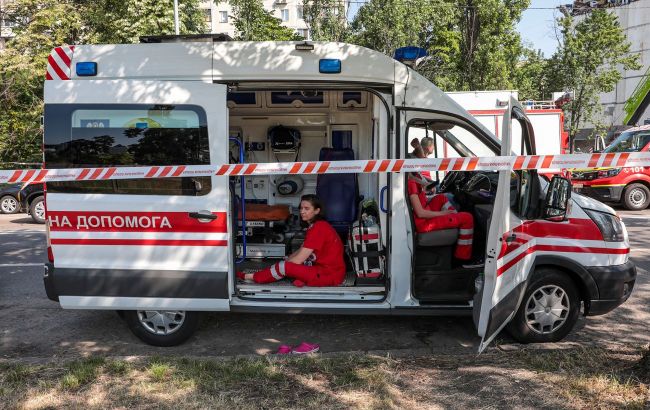 Russian enemies shelled the Kherson region on August 15 (Photo: Getty Images)
Russian forces shelled a village in the Kherson region today, August 15. As a result of the enemy attack, a citizen was injured, according to the head of the Kherson Regional State Administration, Oleksandr Prokudin.
"The occupants attacked Novodmytrivka. Around twelve 'incoming' were recorded over the peaceful settlement," the statement reads.
The hostile fire damaged at least ten residential buildings.
"As a result of the shelling, a 71-year-old man on his house's premises was wounded. He was hospitalized in a moderate condition," added Prokudin.
Shelling the Kherson region
Yesterday, the Russian aggressors once again targeted Kherson and the surrounding region. Four individuals were wounded as a result of the shelling.
On Sunday, August 13, the occupiers intensified their shelling of Kherson and the region. The invaders used artillery and multiple launch rocket systems to strike private houses and apartment buildings and twice targeted the hospital's territory with drones. More details about the Russian strikes of the Kherson region — in the materials by RBC-Ukraine.