Shelling of Dnipro on August 15: Industrial enterprise and water sports facility damaged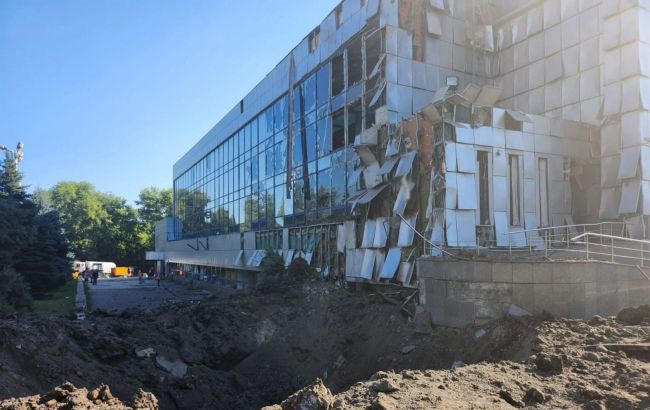 Russian shelling in Dnipro damages an industrial enterprise and a water sports facility (Photo: t.me/mvs_ukraine)
As a result of the hostile shelling, a fire broke out in the city, which rescuers extinguished.
The attack caused casualties, and civilian infrastructure was also affected.
In particular, the water sports facility was damaged. Windows are shattered, the facade is destroyed, and the interior wall of the building is damaged.
Currently, police, rescuers, and all relevant services are operating on-site.
Nighttime shelling of Ukraine
After 4:00 a.m., a series of explosions were heard in several Ukrainian cities. In Lutsk, the Russians hit one of the industrial enterprises, resulting in the death of three people and casualties.
In Dnipro, an industrial facility was affected, and two people were injured.
Moreover, in Lviv, reports of hits on residential buildings and a kindergarten area emerged. No information about casualties has been received.
Due to the shelling, rocket fragments also landed in a private yard in the Ivano-Frankivsk region.
At the same time, the Ukrainian military managed to intercept 16 out of the 28 cruise missiles launched by the Russian occupiers toward Ukraine.