Shelling of Dnipro: Number of injured rises to five people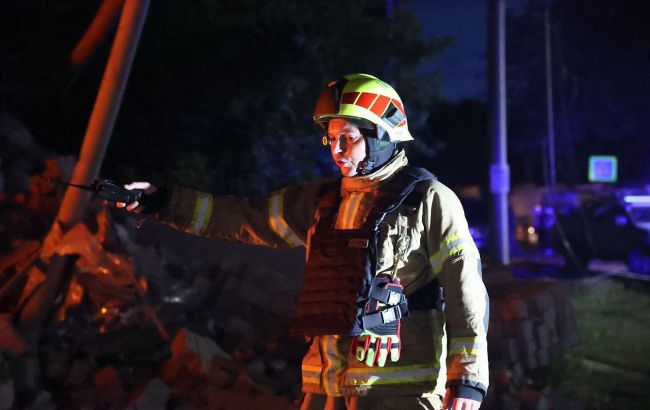 Rescuer (Photo: me/mvs_ukraine)
On July 28, in Dnipro, during an air raid warning, a Russian missile struck a residential building. As a result of the attack, 5 people were injured, according to a statement from the head of the Ministry of Internal Affairs of Ukraine, Ihor Klymenko.
Photo: The result of shelling (t.me/mvs_ukraine)
"It has been confirmed that 5 individuals were injured as a result of the Russian strike on the high-rise building in Dnipro," the message states.
It is noted that the injured include four men aged between 18 and 53 years old, as well as a 77-year-old grandmother. All of them have received medical assistance without hospitalization.
Door-to-door inspection completed. We are documenting all crimes. We will not forgive Russia for any of them," the minister wrote.
Shelling of Dnipro today
The Russians shelled Dnipro with missiles, hitting a high-rise building.
"They also targeted the administrative building. A fire broke out there, engulfing an area of 100 square meters. There is preliminary information about three injured individuals," said the head of the Dnipropetrovsk Regional State Administration, Serhiy Lysak.
Ukrainian President Volodymyr Zelenskyy stated that there were hits on the high-rise building and the Security Service of Ukraine (SSU) building.