Shelling in Odesa region: 3 thousand people left without electricity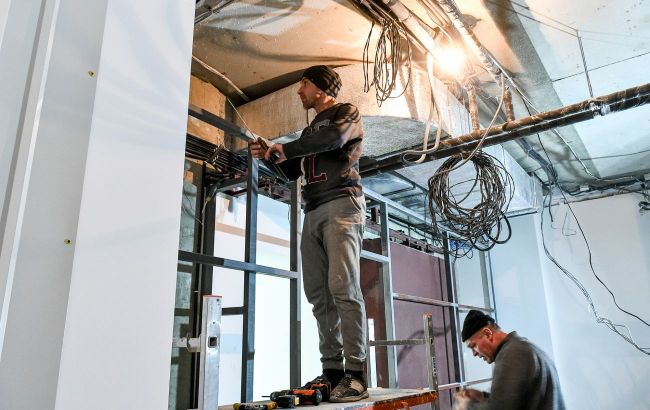 Almost 3 thousand people were left without electricity due to the shelling of the Odesa region (Photo: Getty Images)
Due to the overnight shelling by Russian occupiers in the Odesa region, several power transmission lines were damaged, leaving nearly 3,000 people without electricity reported by the Ministry of Energy.
Consequences of the Russian attack
In the Odesa region, several power transmission lines were disconnected due to the damage caused by the rocket attack by Russia, affecting nearly 3,000 consumers.
Meanwhile, in the Mykolaiv region, one settlement experienced a partial power outage due to power transmission line damage.
Repair crews are awaiting clearance to conduct inspections and restoration work.
Additionally, 33 settlements experienced power outages in the Donetsk region due to enemy shelling. Partial power loss is reported in the Zaporizhzhia, Sumy, Kherson, Kharkiv, and Chernihiv regions.
Power outages due to severe weather
Power outages also occurred as a result of severe weather. Thunderstorms caused power disruptions in 75 settlements in the Dnipropetrovsk region, 37 settlements in the Zaporizhzhia region, 14 settlements in the Sumy region, 12 settlements in the Poltava region, six settlements in the Chernihiv region, and four settlements in Kyiv region.
Nighttime enemy attack
Overnight, explosions were heard in several cities, including Odesa, Kyiv, Zaporizhzhia, and Kropyvnytskyi.
Specifically, Russian forces attacked southern Ukraine with a powerful barrage of rockets and drones. Over ten people were injured, and the shelling affected multi-story buildings, port facilities, and critical infrastructure.
Ukrainian forces could beat 24 drones and 14 rockets during the nocturnal attack.