Nighttime attack of South details: many wounded, Odesa port sorrows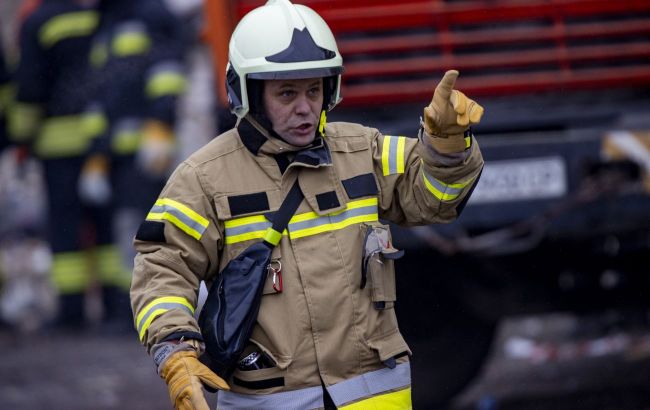 Russians attacked the south with a massive accumulation of missiles and Shaheds (Illustrative photo: Getty Images)
During the night, Russian forces attacked southern Ukraine with a powerful barrage of missiles and kamikaze drones. The strikes damaged residential buildings, port facilities, and critical infrastructure. Over ten people were injured, reported Vladyslav Nazarov, spokesperson for the Operational Command South(OC South).

Russia employed one of its surface warships for a "Kalibr" missile attack on Ukraine without removing it from the bay. However, the Ukrainian Air Defense Forces destroyed all 12 incoming targets.
At night, the enemy also used a coastal missile complex from Crimea and targeted the Odesa region with "Onyx" cruise missiles. At the same time, strategic aviation carried out missile strikes using Kh-59 and Kh-22 missiles. Simultaneously, Russia launched "Shahed" drones toward the southern region.
One Kh-59 missile was intercepted before reaching the coast, and its debris caused a significant explosion in one of Odesa's quarters, damaging several surrounding buildings. Three civilians were injured.
The "Onyx" and Kh-22 missiles struck the port and critical infrastructure, hitting grain and oil terminals, and damaging reservoirs, and loading equipment. A fire broke out, and all relevant services are working to deal with the consequences. No information on casualties has been reported.
Additionally, an industrial object was hit in the Odesa region, resulting in injuries to a civilian employee and damage to two warehouses containing tobacco and fireworks.
"Clearly, the Russians have the urge to smoke in unauthorized places, and their desire for fireworks has been fulfilled with deliveries to Sevastopol. Meanwhile, firefighters are extinguishing a fire covering an area of over 3000 sq. m in Odesa," stated Nazarov.
Furthermore, eight Shahed-136 drones were shot down over the Odesa region, and two more were shot down over the Mykolaiv region. Debris from the drones caused fires and damaged recreational infrastructure in the coastal area of the Kobleve community, resulting in injuries to two civilians.
Due to the combat operations involving missile and drone interceptions, explosions damaged several multi-story buildings in Odessa. At least six residents, including a 9-year-old boy, sought medical help due to injuries from shattered glass and other objects.
In Kherson, Russian forces hit a cultural palace with "Shahed" drones and damaged a dormitory. One civilian was injured.
Russia's nighttime attack
During the night attack by Russian forces, explosions were reported in several cities, including Odesa, Kyiv, Zaporizhzhia, and Kropyvnytskyi. Ukrainian forces managed to destroy 24 drones and 14 missiles during the barrage.