Seismologists create map of daily explosions during battles for Kyiv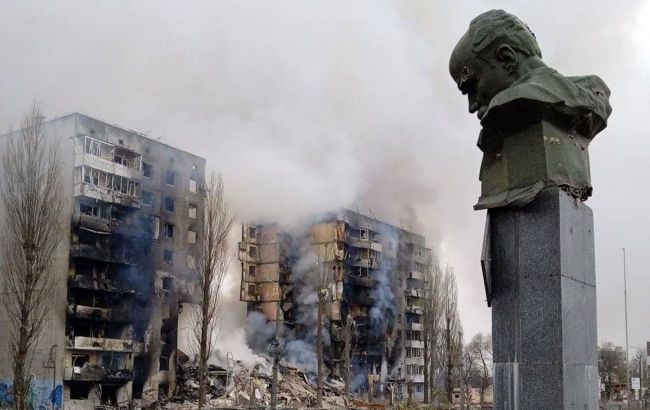 Seismologists have created a map of explosions during the battles for Kyiv (Photo: nexta live)
A group of seismologists from Norway and Ukraine has created an interactive map of explosions in the Kyiv, Chernihiv, and Zhytomyr regions. The data were collected from seismographs, according to the journal Nature.
A seismologist from NORSAR, together with Oleksandr Liashchuk from the National Space Facilities Control and Test Center, gathered data obtained from the seismic center in Malyn, Zhytomyr region.
In particular, during the period from February 24 to November 3, 2022, a total of 1282 explosions were recorded in the territories of the Zhytomyr, Kyiv, and Chernihiv regions.
Photo: Map of explosions (nature.com)
According to the authors of the map, the accuracy of explosion detection is proportionally dependent on the distance of the event from the seismograph. That's why the explosions around Chernihiv on the map appear less significant than those near Kyiv or in the Zhytomyr region. This is explained by the fact that the distance from the location of the projectile or bomb impact to the instrument is about 170 km.
Photo: map (nature.com)
The complex geological terrain of Kyiv also somewhat influenced the assessment of the explosion's strength. The capital is built on marshy soil, which dampens shocks from explosions.
The map allows you to see the frequency of impacts in a specific area within a certain period.
Photo: map (nature.com)
In particular, from February 24 to March 31, scientists recorded an average of 29 explosions per day in the three regions. The highest explosive activity was observed on March 7, with 64 explosions documented.
Photo: map (nature.com)
According to the researchers, the last powerful bombardment was on March 31, and on April 1, only two explosions were recorded. When Russia announced the withdrawal of its troops, the surface activity mostly returned to the level that existed before the invasion.
Aerial attack by Russia on Ukraine
Occupants continue to strike with rockets and drones on the territory of Ukraine. Overnight on August 30, explosions were heard in Kyiv and Odesa. Anti-aircraft defense forces were active in the Odesa region.
In addition, during an air raid alarm, explosions were heard in the Cherkasy and Kirovohrad regions. It is reported that Ukrainian anti-aircraft defense forces were active in the regions.