Security Service of Ukraine strikes collaborators planning 'elections' in occupied Zaporizhzhia region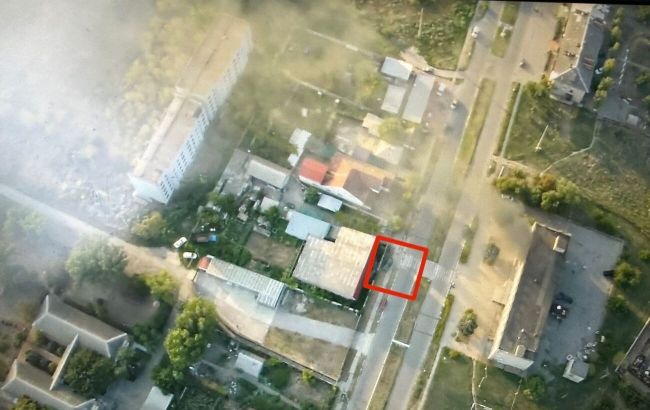 Security Service of Ukraine (SSU) launched a swift attack on traitors and collaborators who were planning "elections" in the occupied part of the Zaporizhzhia region. Many casualties have been reported, according to sources within the SSU.
"Yesterday, the SSU initiated another operation against the Kadyrov's collaborators and traitors who intended to conduct 'elections' in the temporarily occupied part of the Zaporizhia region," the statement read.
Our sources indicate that Ukrainian drones targeted the so-called "polling station" in Kamianka-Dniprovska at the exact moment when they were gathering "heads of precinct election commissions" from the entire district.
"Over 30 traitors had gathered there, protected by Russian military personnel, including Kadyrov's men. The gathering was intended for distributing ballots and setting up voting booths. The SSU used strike drones to 'adjust' the occupiers' plans," the source reported.
The attack unfolded in a matter of minutes. The consequences are yet to be assessed, but numerous injuries have been reported already. Currently, the city is surrounded by Russian military forces activating their electronic warfare systems, air defense, and more.
"However, they only talk about protecting the collaborators. The successful SSU attack is yet another warning that working for Russia is dangerous for life and health," the source added.
"Elections" in occupied Ukrainian territories
Russia has begun preparations for so-called "elections" in temporarily occupied territories. The occupiers intend to hold these pseudo-elections on the same day as the voting in Russia on September 10.
In the occupied Ukrainian territories, Russians are forcing public sector employees to declare their membership in the "United Russia" party, while in the Kherson region, occupiers have already established schools for election fraud.
In light of these developments, the Ukrainian Ministry of Defense's Main Intelligence Directorate has appealed to Ukrainians in the temporarily occupied territories, encouraging them to report collaborators and provide evidence of the falsification of fake voting.