Searches conducted at Ukrainian MP Aristov's residence, investigation launched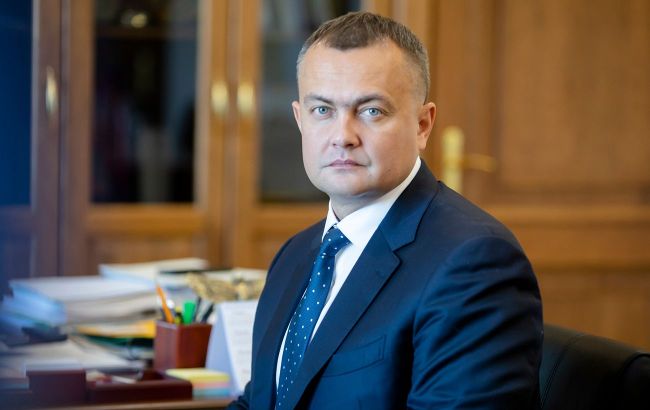 MP Yurii Aristov (facebook com yuaristov)
According to the Ukrainian Security Service, searches were conducted at the residence of Yurii Aristov, the deputy head of the Committee on National Security, Defense, and Intelligence of the Ukrainian Parliament. An investigation has been launched following his trip to the Maldives.
Searches were carried out jointly by the Security Service of Ukraine (SBU) and the State Bureau of Investigations (DBR). The investigation revealed that in mid-July 2023, MP Aristov stayed at a hotel on Itthaafushi Island in the Maldives.
Preliminary findings suggest that false information was entered into official documents to facilitate his illegal departure from the country, including misleading details regarding the purpose and destination of his "official trip."
As per the SBU, in July, the deputy left for a neighboring European country for a three-day working visit. On July 10, he remotely extended his medical leave in one of the private hospitals in Kyiv until July 19. However, inaccurate information was entered into the healthcare system, as the medical examination was not actually carried out.
It has been confirmed that the deputy, along with his spouse and children, stayed at the Waldorf Astoria Maldives hotel complex until July 22.
During the searches, the SBU discovered the deputy's foreign passport with records of his trip to the Maldives.
A criminal case has been initiated under Part 1 of Article 366 of the Criminal Code of Ukraine (forgery of official documents). The investigation is ongoing.
Photo: Searches Conducted at Ukrainian MP Aristov's Residence (ssu.gov.ua)
Background
As previously reported, journalists found out that in July of this year, MP Yurii Aristov, representing the "Servant of the People" party, vacationed with his family at a luxury hotel in the Maldives. The estimated cost of their stay there was at least 100,000 hryvnias per day.
The scandal prompted a response from Davyd Arakhamia, the leader of the "Servant of the People" faction, who stated that he would seek Aristov's removal from office. Subsequently, Yurii Aristov himself submitted a statement about resigning from his parliamentary mandate.