Scientists discover unique marine creature with 20 'arms'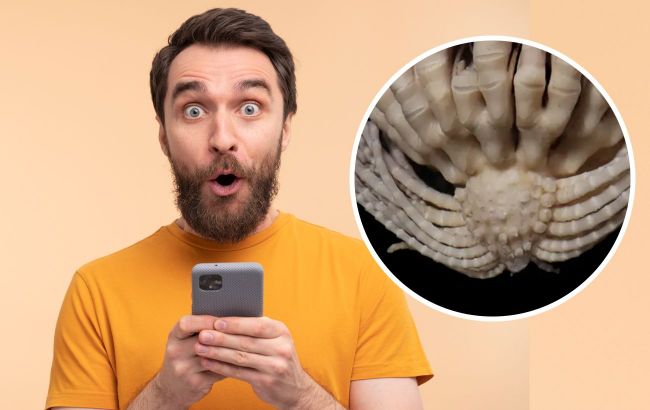 Scientists discover new species of creatures (photo: Freepik)
Scientists discover new species in Antarctic Waters, which possesses twenty "arms" and the ability to change color, reports Business Insider.
What is known about the unique creature
This marine creature has 20 so-called "arms," each of which can reach up to 20 cm in length. It has been named the Antarctic Strawberry Sea Lily.
The so-called "arms" help this creature move in the water. The new species is partially related to sea stars, sea cucumbers, and other echinoderms. However, these creatures stand out with a greater number of "arms," as typically, sea lilies have only 10 such appendages.
Marine biologists, during their research of the ocean waters of Antarctica, aimed to unravel the genealogical tree of a certain genus of marine animals called Promachocrinus, or Antarctic sea lilies. To achieve this, they analyzed relevant samples collected for the first time during a series of expeditions in the Southern Ocean conducted from 2008 to 2017.
Unfortunately, scientists currently lack sufficient information about the new creatures. They have clearly identified only one species that belongs to this genus, and it is called Promachocrinus kerguelensis.
This is what the new species of marine creatures looks like (photo: businessinsider.com)
Scientists analyzed the DNA and body shape of the creatures and classified seven other species of Promachocrinus, including four species that were previously unknown.
The most intriguing species is Promachocrinus fragarius, which they named the Antarctic Strawberry Sea Lily. The central body of the animal resembles a strawberry, and its color can range from purple to dark red. These creatures inhabit depths ranging from 65 to 1170 meters.