Scholz to block Erdogan's plan to buy Typhoon fighter jets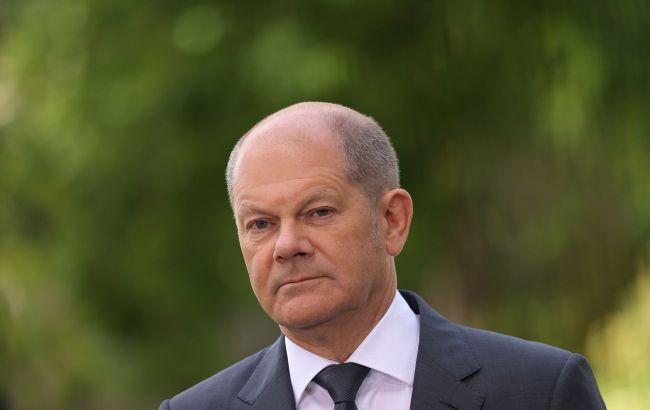 German Chancellor Olaf Scholz (Getty Images)
German Chancellor Olaf Scholz is unlikely to agree to the request of Turkish President Recep Tayyip Erdogan to purchase Eurofighter Typhoon fighter jets, Bloomberg reports.
According to anonymous sources, Erdogan is expected to ask the chancellor at a meeting in Berlin on November 17 to lift the ban on the sale of fighter jets he needs to refresh an aging airforce
Preliminary information suggests that the Turkish president will request at least 20 Typhoon fighter jets with an option to double that total.
Sources add that Türkiye is keen to secure a deal to respond to rival Greece's acquisition of Rafale fighter planes.
However, Scholz is unlikely to agree to the request considering the tension in relations between the countries, increasing due to a series of issues.
Among the issues, German officials cited diplomatic strains between US-led NATO allies and Türkiye over the country's acquisition of air defenses from Russia, its military drive against Kurdish forces in Syria, and the delay in ratifying Sweden's membership of NATO.
Eurofighter Typhoon
The Eurofighter Typhoon is a twin-engine multi-role fighter of the fourth generation. Its design allows for significantly increased maneuverability at large attack angles and supersonic flight.
These aircraft can deploy Paveway IV and EGBU-16 bombs. This precision weaponry includes a satellite-guided channel in addition to laser-guided targeting. It also has the capability to strike multiple ground targets with high-precision bombs in a single mission.
In the spring, there were proposals in the British Parliament to supply Typhoon aircraft to NATO countries willing to transfer their planes to Ukraine.