Scandal in Poland over former government's plans for defense against Russia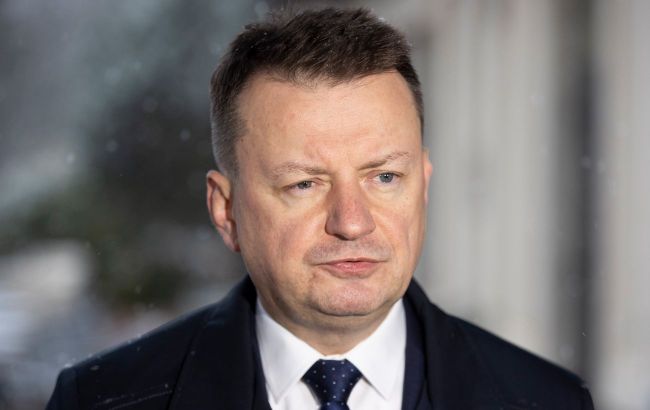 The Minister of Defense of Poland, Mariusz Błaszczak (Photo: Getty Images)
The former Polish government planned to surrender control of half the country in the event of a Russian attack. This plan was approved back in 2011, the Polish ruling party "Law and Justice" reported.
The party released a video in which the current Minister of Defense, Mariusz Błaszczak, claimed that in 2011, then-Minister of Defense Bogdan Klich, approved a defense plan against a potential invasion. It envisioned that the country's independent defense would last at most two weeks. Within seven days, the enemy would reach the right bank of the Vistula River, which flows through the center of the country, including Warsaw.
The video also included photographs of fragments of such a defense plan for the country, which former Polish General Miroslaw Różański confirmed.
"Civic Platform" (the former ruling party, whose members approved the defense plan) is outraged that we have revealed their plans to hand over half of Poland to the enemy... You were preparing a repeat of Bucha and Irpin and wanted to turn Warsaw into a frontline city!" - noted Błaszczak.
Elections in Poland
This scandal occurred in the country against the backdrop of the upcoming parliamentary elections in Poland. The incumbent ruling party, "Law and Justice" and the "Civic Platform" are participating in these elections.
The elections will take place on October 15, 2023, and will determine the 560 members of the National Assembly (parliament) - 460 deputies of the Sejm (lower house) and 100 members of the Senate (upper house).
Earlier, the Polish authorities decided to extend restrictions on the import of Ukrainian grain.
In response, Ukraine is filing a lawsuit with the World Trade Organization, as it believes that Warsaw took this action for pre-election political populism.