Ukrainian border guards comment on attempts of Russians to set up their positions in Kharkiv region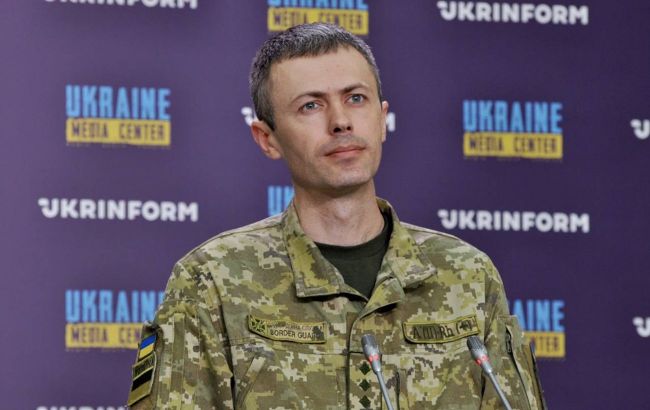 Photo: Spokesperson of the State Border Guard Service of Ukraine Andrii Demchenko (mediacenter.org.ua)
The Russian invaders crossed the border with Ukraine and tried to establish their positions in the Kharkiv region. However, they failed, and our soldiers pushed the invaders beyond the border, according to the spokesperson of the State Border Guard Service of Ukraine (SBGS), Andrii Demchenko, on the air of the TV marathon.
He noted that the territory of the Kharkiv region is basically next to the aggressor country and near the front line.
"This is the gray area that our soldiers from the Steel Frontier Brigade have recently taken control of. But during the inspection, our guys also noted that the invaders were not only setting up their positions on the territory of the Russian Federation and near the Ukrainian border but also crossed the border and began to set up their positions on our territory," said Demchenko.
According to him, the needed actions were taken immediately. Specifically, snipers and other destruction means were used to drive the enemy out of the territory of Ukraine, and our soldiers succeeded.
"The area in Kupiansk district at the edge of the border and the front line is fully under the control of our soldiers," said the SBGS spokesman.
Previously
Yesterday, the SBGS reported that while building a line of defenses on the Russian side, the invaders entered the territory of Ukraine and began to build strengthenings near the border in the Kupiansk district of Kharkiv region.
However, border guards together with soldiers of one of the tank brigades pushed the enemy beyond the state border.