Sanctions should put pressure on Russia's private sector - Japanese Ambassador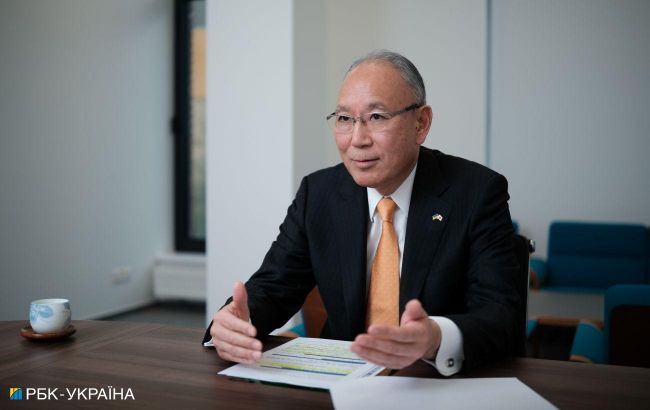 Ambassador of Japan to Ukraine Matsuda Kuninori (Vitalii Nosach, RBC-Ukraine)
The Group of Seven countries continue their sanctions on Russia. These sanctions are intended to exert pressure on the private sector in Russia, prompting it to rethink its support for the war, according to the Japanese Ambassador to Ukraine, Matsuda Kuninori, in an interview with RBC-Ukraine.
"Russia initiated unprovoked aggression against Ukraine. So it is Russia that needs to stop this war. Regarding this, the G7, along with an increasing number of partners, are applying tougher sanctions against Russia," the ambassador said.
In his opinion, to cripple the economy, not only sanctions but also other measures are needed, as the domestic economy can survive without trade.
"Sanctions should be imposed to exert pressure on the private sector in Russia, making it think twice about supporting this war," added Kuninori.
Sanctions against Russia
The Group of Seven countries imposed sanctions against Russia after its invasion of Ukraine in 2022.
The European Union has already approved 11 packages of sanctions. These restrictions include a ban on exporting goods that could be used in the production of weapons. Sanctions lists also include individuals and entities responsible for the invasion of Ukraine and aiding in the continuation of the war.
The EU intends to coordinate the 12th package of anti-Russian sanctions this week, which will include new lists of personal restrictions and new export sanctions, particularly concerning diamonds.