Diamonds and more: Borrell reveals details of 12th EU sanctions package against Russia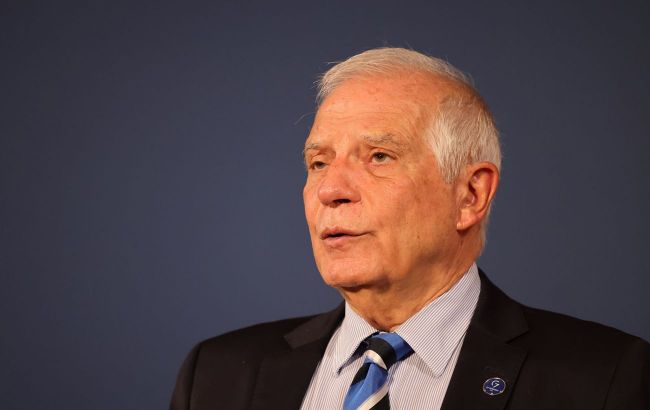 Josep Borrell, the head of EU diplomacy (Photo: Getty Images)
The EU's chief diplomat, Josep Borrell, hopes to present his proposal for the 12th package of anti-Russian sanctions this week. The package will include new lists of personal restrictions and new export sanctions, particularly regarding diamonds, according to Borrell's statement following the meeting of EU foreign ministers in Brussels.
Borrell states that the European Union is finalizing preparations for the 12th package of sanctions against Russia. The new package will include personal sanctions, economic, and sectoral restrictions.
"I hope I will be able to present to the Council the proposal..., as High Representative, jointly with the Commission, of the regulation needed to implement these sanctions or restrictive measures if the Council approves it. This 12th package will include more listings, new export bans, among them, about diamonds, and actions to tighten the oil price cap," he stated.
for this package to the EU Council jointly with the proposal of the European Commission for the necessary regulation to implement these sanctions. It will include new lists of personal restrictions, new export restrictions, including diamonds, measures to strengthen oil price ceilings to limit Russia's income, and efforts to combat sanctions evasion," said the EU's chief diplomat.
EU sanctions against Russia
The European Union has already imposed 11 packages of sanctions against Russia after its invasion of Ukraine. The restrictions include a ban on exporting goods to Russia that could be used in the production of weapons. Sanction lists also include individuals and entities responsible for the invasion of Ukraine and assisting in continuing the war.
We reported that the 12th EU sanctions package might likely include a ban on importing Russian diamonds. According to Bloomberg, the package will impact trade with the aggressor country by approximately 5 billion euros.