Sanctions against Russia - 50 packages imposed since start of full-scale invasion of Ukraine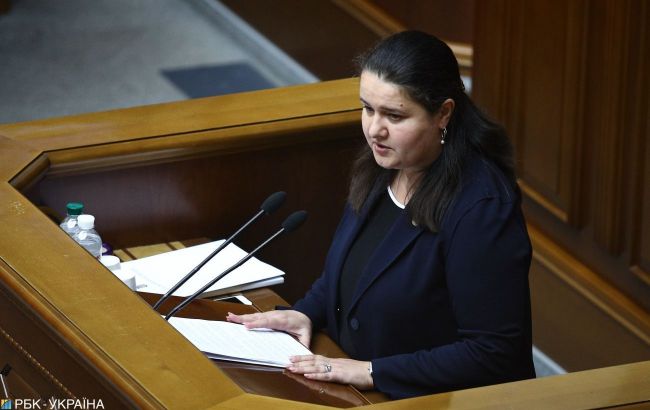 Ukraine's Ambassador to Washington, Oksana Markarova (photo: Vitalii Nosach, RBC-Ukraine)
According to the diplomat, thousands of Russian individuals and companies have been subject to restrictive measures.
She emphasizes that "this is still not enough" and highlights the significant importance of the new sanctions package against Russia announced by the United States on September 14.
"Firstly, we finally closed many gaps in sanctioning Russia's military-industrial complex. This means not only sanctioning companies engaged in this but also those supplying various components, trying to help evade sanctions, exporting electronics," explained the ambassador.
Additionally, Markarova commented on the work of the U.S. government in implementing sanctions.
"Each sanction must be substantiated because any of them can be challenged in court. We are interested, along with our partners, in ensuring that these sanctions not only hold but also serve as a basis for future confiscations... That's why we are building a significant evidentiary base for each name and each company. We work on this, without exaggeration, every day," she added.
Markarova also mentioned that in the new package of restrictive measures, there are two more banks. However, she still considers it "very little" because Ukraine "constantly reminds American partners that out of 330 banks, only 23 are currently on the full block list, and we need all of them to be there."
New U.S. sanctions against Russia
On September 14, the United States imposed a new package of sanctions against Russia. The restrictions targeted factories, banks, and vessels. According to the U.S. Department of the Treasury, in addition to Russian companies, legal entities from Belgium, the UAE, Slovenia, Turkey, and the Central African Republic were subject to restrictive measures. In total, almost 150 legal entities fell under American sanctions.
The United States also imposed sanctions against two floating storage tankers with Panamanian flags.
According to U.S. Treasury Secretary Janet Yellen, the new sanctions are aimed at the Russian elite, the Russian industrial base, financial institutions, and technology providers.
Previously, U.S. Secretary of State Antony Blinken stated that those involved in Russia's fake "elections" in the occupied territories of Ukraine risked falling under U.S. sanctions.