Russians will fight for Tokmak and mean business: expert explains why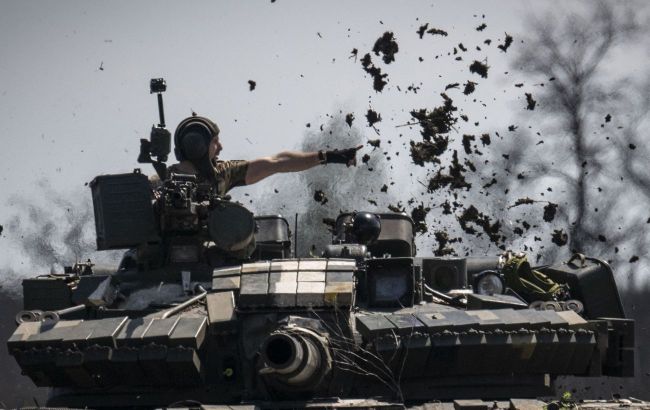 Photo: Illustrative photo (Getty Images)
The Russians have turned the city of Tokmak (Zaporizhzhia region) into a major logistics hub. Therefore, the occupiers will "very seriously" fight for this city, according to military expert Oleksii Hetman and military expert Vladyslav Selezniov.
Russians will fight very seriously for Tokmak
The hetman calls Tokmak an intermediate goal. The Russians have turned the city into a major logistics hub, with fortifications and anti-tank ditches around it. In his opinion, the enemy will fight for Tokmak "very seriously."
"Because further there is Melitopol, if you look at the maps, there are almost no fortifications beyond Tokmak, only checkpoints leading to Melitopol and the coast. It's not a secret that our task is to reach the Azov Sea. And if we don't manage to do that before the rainy season, then at least 15-20 kilometers from the coast to take everything under fire control, what the Russians can move from the mainland to Crimea and vice versa," he explained.
Obviously, with the liberation of Melitopol, Ukrainian forces will cut the land corridor to Crimea and effectively bisect the occupied territories in the south. But Vladyslav Selezniov is not in a hurry to draw conclusions about Tokmak.
The direction to Tokmak cannot be unequivocally called a strategic one
According to him, our army advances where it can. It's not possible to definitively state that the main forces are engaged in the direction of Tokmak.
"Only the General Staff knows the ultimate plan, the goal we're moving toward, and the method of action. Therefore, it's not advisable to unequivocally say that the direction to Tokmak is strategic," he noted.
The expert says that the Russians are being probed in four southern sections from Vasylivka (Zaporizhzhia region) to Vuhledar (Donetsk region). This makes the enemy nervous and forces them to constantly move operational reserves.
In the south, the enemy concentrated about 1,000 units of cannon and rocket artillery before our counteroffensive. According to estimates, we managed to destroy at least 2/3 of them in almost three months. Additional resources are being pulled up, but they do not compensate for the losses, Selezniov added.
Read more about how the events in the south will develop further and what can stop the offensive on Tokmak in RBC-Ukraine's article.