Russians upgrade Lancet drones: Ukrainian military reveals details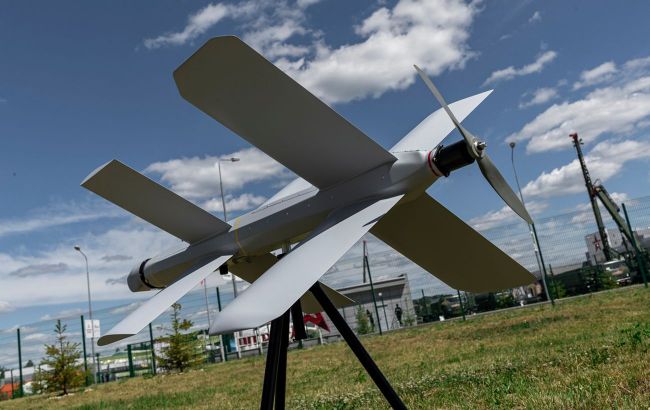 Russians upgrade Lancet drones (armyinform.com.ua)
Russian occupiers have increased the range of their Lancet strike drones by several tens of kilometers, as a spokesperson of the South Defense Forces, Natalia Humeniuk says to Espreso TV.
According to her, the occupiers continue to improve their drones, and combat actions are taking place in the air more frequently.
Humeniuk notes that the enemy has increased the number of drone attacks from temporarily occupied territories. In particular, drones are launched from the left bank of the Dnipro River, including those that drop fragmentation munitions.
"Speaking of their Lancet drones, the Russians have recently indeed begun to demonstrate wonders of their technical improvement. While these drones used to have a flight range of up to 40 km, their flight capabilities have now increased to 60-70 km," Humeniuk explained.
Lancet drones
ZALA Lancet is a Russian barrage munition with a maximum speed of up to 300 km/h and a maximum drone weight of 12 kg.
As Andrii Yusov, a representative of Ukraine's intelligence, pointed out back in July, Russia was increasing the production of Lancets.