Russians to use more Shahed drones to attack Ukraine - Defense Forces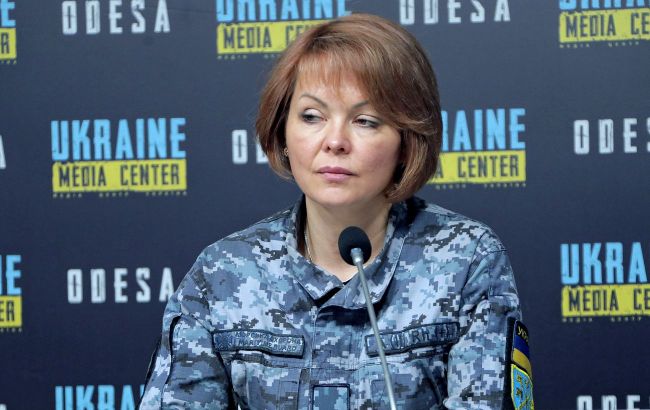 Natalia Humeniuk, spokeswoman for the Southern Ukrainian Defence Forces (Getty Images)
Russians are set to deploy more Shahed kamikaze drones during attacks on Ukrainian cities, with assistance from Iran, according to Natalia Humeniuk, the spokesperson for the Southern Ukrainian Defense Forces.
"It is evident that their (drones) numbers will increase. This is not mere intimidation, it is an objective reality and analysis. They can employ a greater number of Shaheds because they (the Russians) have support from other countries, specifically Iran," Humeniuk said.
She also added that Russia has begun manufacturing Shaheds on its own territory, branding them as Geran-2 and proudly showcasing their production.
Humeniuk emphasized that Ukrainian forces are prepared to counter Russia and its drones, asserting that Ukraine holds advantages in naval warfare.
Nighttime drone attack
On the night of October 6, air raid sirens were declared in eastern, southern, and central regions of Ukraine, with military officials warning that the Russians had launched Shahed drones.
Later, the Ukrainian Air Force reported that the occupiers had released 33 drones, of which 25 were successfully downed by our anti-air defense. The anti-air defense system was operational in the Odessa, Mykolaiv, and Cherkasy regions.
In the Odesa region, the border and port infrastructure of the Izmail district was affected, with damage to grain storage facilities, buildings, and trucks.