Russians strike on ship in Odesa region: Fatalities and injuries reported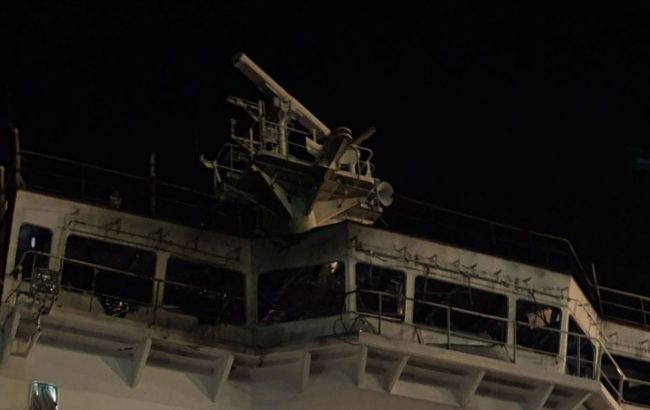 Occupiers launched a rocket at a ship in the Odessa region (Photo: t.me/SJTF_Odes)
Russian occupiers launched a missile strike at a ship that was entering the port in the Odesa region. One sailor died, according to the South Ukraine Defense Forces on Telegram.
According to the military, the occupiers fired an anti-radiation missile Kh-31P in the direction of one of the ports in the Odesa region.
Photo: Consequences of the Russian strike on the ship (t.me/SJTF_Odes)
"The missile hit the superstructure of a civilian ship flying the flag of Liberia at the moment of its entry into the port," South Ukraine Defense Forces specify.
As a result of the strike, three crew members, citizens of the Philippines, sustained injuries. One of them has been hospitalized.
In addition, the pilot lost his life, and another port worker was wounded.
Russian attacks on civilian shipping
It's not the first time that Russian occupiers have attacked civilian ships in the Black Sea.
In just 9 days in July, according to Ukraine's Minister of Development for Communities, Territories, and Infrastructure, Oleksandr Kubrakov, the Russians damaged five ships with shelling.
Recently, the spokesperson for the South Ukraine Defense Forces, Natalia Humeniuk, stated that the occupiers dropped bombs daily in the area of ship transit through the grain corridor.