Russians shell residential buildings in Vovchansk, Kharkiv region: Man injured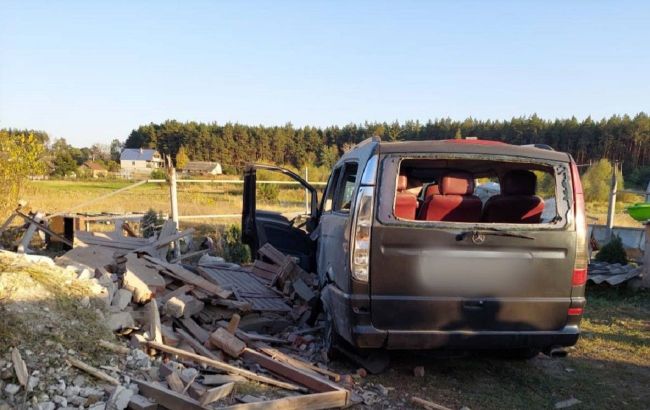 The consequences of the shelling of Vovchansk (Photo: facebook.com/pgo.gov.ua)
Russian troops today, on September 26, shelled Vovchansk in the Kharkiv region with artillery. A man was injured as a result of the enemy's attack, according to the Office of the Prosecutor General.
Russian servicemen once again shelled the city of Vovchansk. Preliminary information indicates that the shelling was carried out with artillery.
"A 64-year-old civilian man was injured. He has been hospitalized. Residential buildings, outbuildings, and a car have been damaged," the report states.
Photo: Consequences of the shelling of Vovchansk (facebook.com/pgo.gov.ua)
It is noted that prosecutors, in cooperation with police investigators, are taking all necessary measures to document war crimes committed by representatives of the Russian armed forces. An ongoing pre-trial investigation is underway regarding the violation of laws and customs of war.
Shelling in the Kharkiv region
After the de-occupation of almost the entire Kharkiv region, the Russians regularly shell settlements in the region. The enemy targets border settlements or those located near the front line, as well as Kharkiv itself.
For example, on September 16, Russian invaders struck at Kharkiv. The occupiers hit an industrial zone in the Kholodnohirskyi district of the city. Later, the police reported that the Russian military used Iskander-K missiles in this attack.
Yesterday, Russian occupiers shelled the city of Vovchansk in the Kharkiv region, hitting a residential building.