Russians shell oil refinery in Kremenchuk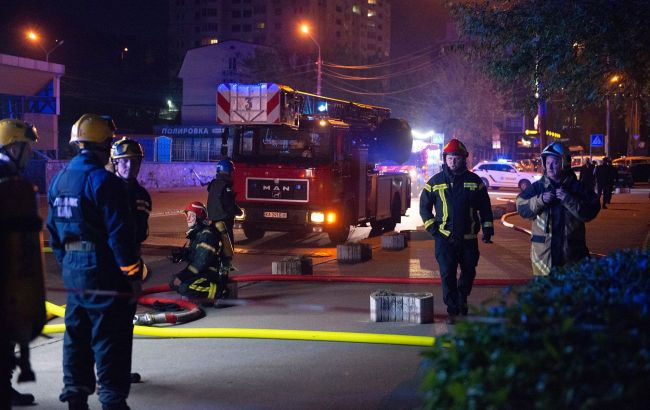 Russians shelled an oil refinery in Kremenchuk (GettyImages)
During a night attack on September 20, Russians shelled the Kremenchuk oil refinery in the Poltava region, according to the head of the Poltava Regional Military Administration, Dmytro Lunin.
He said that the air defense systems performed well against enemy UAVs, but there were also hits on the territory of the Kremenchuk Oil Refinery.
"A fire has occurred. All relevant services are working at the scene. The operation of the plant has been temporarily suspended," reported Lunin.
The head of the administration added that there is no information about casualties as of now.
Nighttime attack on September 20
During the night of September 20th, Russian aggressors launched several groups of kamikaze drones on Ukrainian territory. The launches originated from the Kursk and Belgorod regions of Russia.
The Ukrainian Air Force warned that enemy UAVs could change their routes, with air raid being declared in many regions of Ukraine. Later, reports about explosions in the Poltava region appeared.
The General Staff of the Ukrainian Armed Forces reported that the enemy launched 24 Shahed drones, 17 of which were successfully destroyed by air defense systems.