Russians shell multi-story building in Pokrovsk, Donetsk region: casualties reported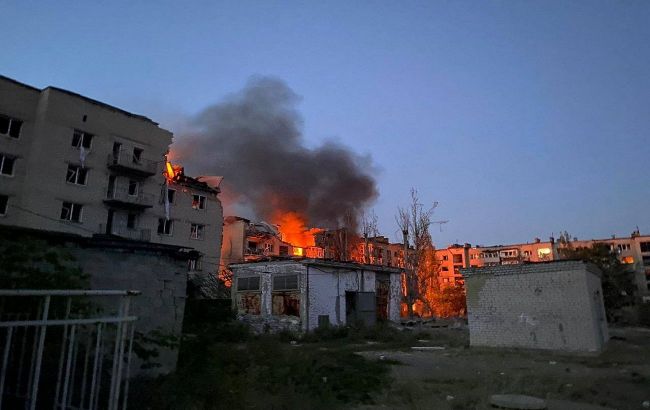 Photo: Consequences of the attack (t.me/pavlokyrylenko_donoda)
Russian military forces shelled a multi-story residential building in the city of Pokrovsk, Donetsk region. Casualties are reported as a result of the hostile attack, according to Ukrainian President Volodymyr Zelenskyy.
"The city of Pokrovsk, Donetsk region. Donbas, from which Russia is trying to leave only broken and scorched stones," he said.
According to Zelenskyy, the Russians launched two missile strikes on the city.
"An ordinary residential building was hit. Unfortunately, there are victims. Rescuers and all necessary services are on the scene. The rescue of people continues," Zelenskyy added.
Shelling of Pokrovsk
Russian forces are not shelling the city of Pokrovsk for the first time. The occupants are attacking it using MLRS or S-300 anti-aircraft missile systems.
For instance, Russian forces launched a missile strike on Pokrovsk in the Donetsk region on the evening of June 21st. Four people were injured as a result of the shelling.
Russian occupants also struck Pokrovsk in the Donetsk region on February 15th. The attack damaged a multi-story building, injuring two individuals, while two other residents were successfully rescued. Three civilians were killed during that incident.