Russians shell Izium on August 14: woman injured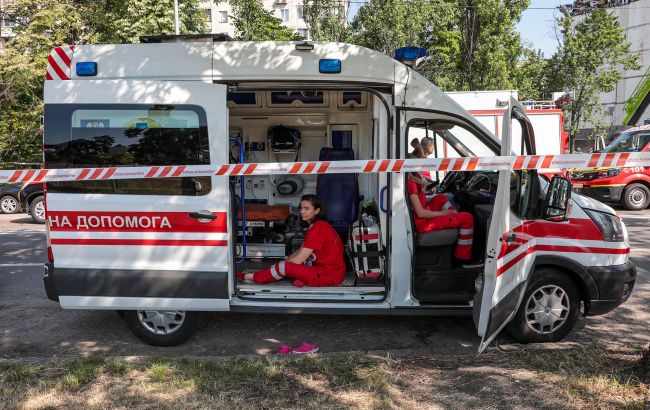 Russians shell Izium on August 14: woman was injured
"Around 01:00, the enemy shelled the city of Izium. A 42-year-old woman was injured. She was taken to the local hospital. The woman's house was damaged," the statement reads.
Criminal proceedings under Article 438 of the Criminal Code of Ukraine have been initiated for violations of laws and customs of war.
Shelling of the Kharkiv region
The Russians regularly shell the region's settlements after the de-occupation of almost the entire Kharkiv region.
For instance, on August 10, the Russian military attacked the Kupiansk district of the Kharkiv region. As a result of the shelling, one person was killed, and another was wounded.
On August 7, the occupiers shelled the village of Kruhliakivka in the Kharkiv region using four guided aerial bombs. As a result of the shelling, two people were killed, and nine others were wounded.