Russians shell Donetsk region: 1 civilian killed and 6 injured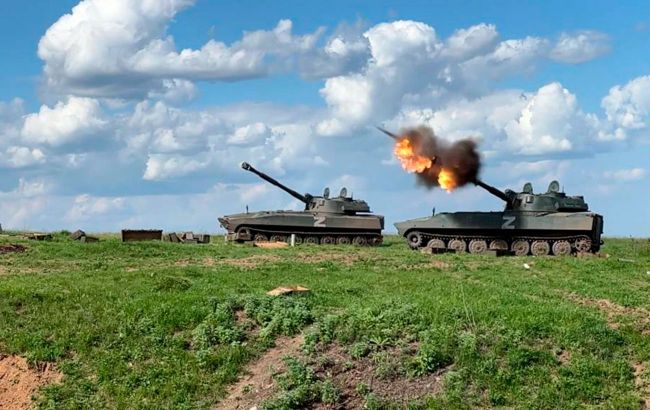 Russians shell Donetsk region (Getty Images)
Russian occupiers shelled several settlements in the Donetsk region today, resulting in the death of one civilian, and six others are injured, according to the local Prosecutor's Office.
According to law enforcement officials, the enemy struck at the Zalizne settlement, hitting a private house and causing injuries to a 71-year-old woman. Her 45-year-old son died from his injuries on the spot.
Around 12 pm, the occupiers also shelled the villages of Vasiukivka in the Bakhmut district and Krasnohorivka. In Vasiukivka, a 35-year-old man was injured with shrapnel wounds and taken to the hospital in critical condition. Meanwhile, in Krasnohorivka, a 21-year-old man was hospitalized.
In the afternoon, the Russians targeted Toretsk, resulting in numerous injuries to a local 70-year-old woman and a 43-year-old man.
At 5.15 pm, the enemy shelled the village of Solovyove, where a 62-year-old woman was injured after her private house was hit.
According to preliminary information, all the settlements were shelled by the Russians using artillery.
Shelling of the Donetsk region
The most affected areas are the frontline settlements, as they fall within the range of Russian artillery.
On July 21, Russian forces attacked Druzhba village in the Donetsk region, resulting in the deaths of two children.