Russians shell agricultural enterprise in Donetsk region: Сasualties reported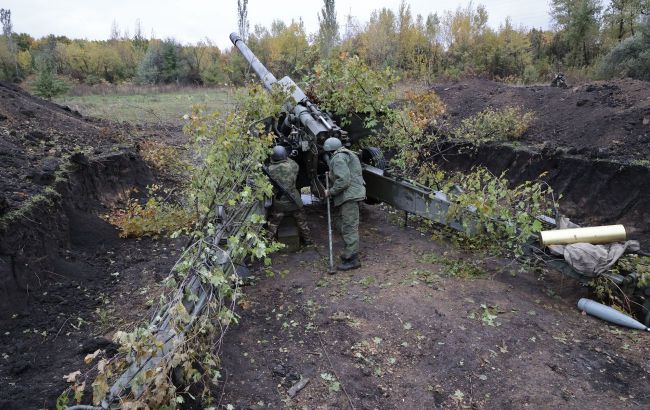 Illustrative photo (Photo: Getty Images)
Russian forces today, on October 2, shelled an agricultural enterprise in the Donetsk region with artillery fire. As a result of the attack, people were injured, according to the Office of the Prosecutor General.
Occupiers, presumably using artillery, shelled settlements in the Pokrovsk and Volnovakha districts.
At around 07:00, the Russian army attacked an agricultural enterprise in the village of Novoukrainka in the Vugledar community. As a result, two workers aged 36 and 55, who were outside at the time, suffered shrapnel wounds. They were taken to the hospital for medical assistance.
Other villages that the Russians shelled in the Donetsk region include:
At 11:10, the aggressor state's forces shelled the village of Yelizavetivka in the Pokrovsk district, where an 83-year-old local resident was injured.
At 14:55, the occupiers struck at Trudove. A 53-year-old man was injured with severe bleeding from the shelling.
Law enforcement agencies have initiated pre-trial investigations into criminal cases related to violations of laws and customs of war.
Prosecutors are taking all possible and necessary measures to document war crimes committed by representatives of the Russian Armed Forces.
Shelling of the Donetsk region
Shelling of the Donetsk region by Russian forces continues daily, affecting both front-line cities and villages in the region, as well as those in relative rear areas.
Earlier, the Donetsk Regional Prosecutor's Office reported that occupiers had recently dropped aerial bombs on Kostiantynivka, resulting in injuries to three men aged 37 to 60.
It was also reported that prior to that, the Russians attacked the northern Donetsk region with tanks and aerial bombs. As a result of enemy shelling, one man was killed, and others were injured.