Russians shell 24 settlements in Zaporizhzhia region on August 7: one killed and one injured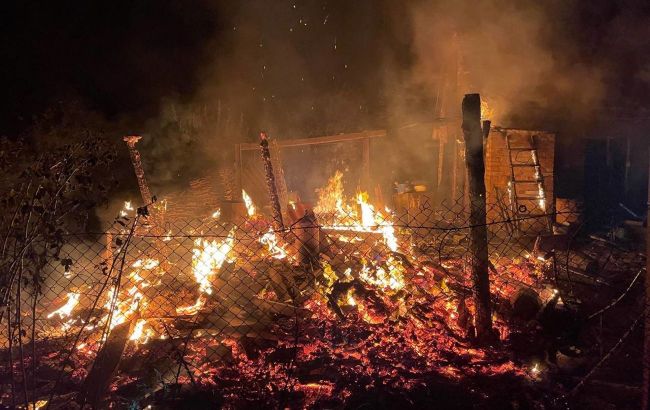 Russians shelled 24 settlements in Zaporizhzhia region (t.me/zoda_gov_ua)
During August 7, Russian military forces shelled 24 residential areas in the Zaporizhzhia region of Ukraine. This resulted in the tragic loss of one man's life, while another woman sustained injuries, according to Yuriy Malashko, the head of the Zaporizhzhia Regional Military Administration.
In total, the Russian army launched 105 artillery strikes on settlements within the Zaporizhzhia region:
They targeted the territories of Huliaipole, Novodarivka, Novoandriivka, Novodanylivka, Huliaipilske, Olhivske, Malynivka, Charivne, Chervone, Bilohiria, Preobrazhenka, Zaliznychnyi, Levadne, Shcherbakiv, Kamianske, Mali Shcherbaky, Stepove, Piatikhatky, Lobkove, and Plavni 87 times.
3 airstrikes were carried out on Orikhove, Mala Tokmachka, and Novodarivka.
8 attacks were launched from multiple launch rocket systems on Zaliznychne, Staroukrainka, Malynivka, and Bilohiria.
4 drones were deployed over Huliaipole and Huliaipilske.
3 missile attacks launched at Yuliivka.
The body of a 53-year-old man was recovered from the debris of a house that collapsed due to the Russian shelling of the residential area of Novodanylivka. The deceased had previously been considered missing.
An 83-year-old woman was injured as a result of a nighttime artillery shelling on Preobrazhenka. She has been transported to a regional medical center for treatment.
Besides, reports have come about 29 instances of destruction to residential buildings, agricultural facilities, farming equipment, and social infrastructure objects.

Shelling of the Zaporizhzhia region
Yesterday, on August 7, Russian forces launched three attacks on a residential building in Orikhove in the Zaporizhzhia region. The shelling led to a fire, which was promptly extinguished by emergency responders.
Additionally, on August 6, the Russian forces shelled an area near the village of Novodanilivka in the Zaporizhzhia region using chemical munitions.