Russians ramped up missile production faster than expected - ISW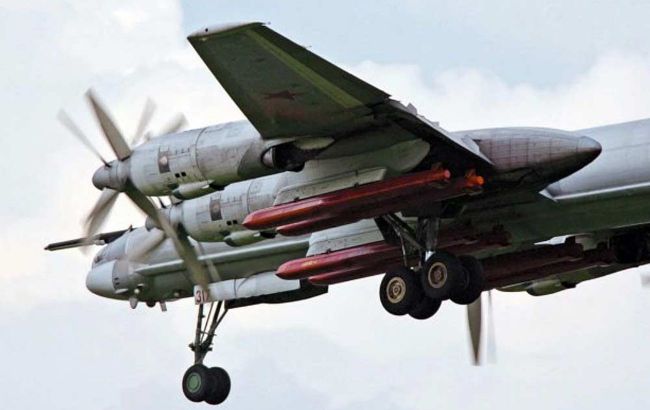 Russia has rapidly increased the pace of missile production (photo: Russian media)
On November 6, the Deputy Chief of the Defense Intelligence of Ukraine, Vadym Skibitskyi, stated that Russian forces have 870 high-precision operational-strategic and strategic missiles in reserve.
Earlier, on August 28, Skibitskyi had claimed that Russian forces had 585 long-range missiles in their inventory. This means that during this period, Russian forces increased their missile reserves by 285 missiles.
On November 6, Skibitskyi also added that in October, Russian forces produced 115 high-precision long-range missiles: 30 Iskander-M cruise missiles, 12 Iskander-K cruise missiles, 20 Kalibr cruise missiles, 40 Kh-101 cruise missiles, 9 Kh-32 cruise missiles, and 4 Kinzhal ballistic missiles.
On August 28, Skibitskyi had previously stated that Russian defense enterprises faced challenges in producing several specific types of missiles due to a shortage of foreign components, making it difficult to manufacture dozens of missiles per month. Therefore, the increase in Russian missile reserves by 285 missiles since the end of August, as well as the production of 115 of them in October, indicates that Russia has accelerated its domestic missile production faster than anticipated.
Skibitskyi also commented on Russian drone production on November 6, stating that Iran can still send small batches of Shahed drones to Russia. He further mentioned that Russia has started to increase domestic production of Shahed drones with components from Iran, including at a plant in Alabuga, Republic of Tatarstan.
Skibitskyi also mentioned that the projected Russian missile and drone strikes on Ukraine's energy infrastructure during the upcoming winter are likely to be more sophisticated and not as primitive as the series of strikes during the winter of 2022-2023.
Missile stockpiles in Russia
In September, The New York Times reported that Russia had managed to circumvent sanctions and export controls imposed by the West. As a result, the aggressor country increased its missile production, even surpassing pre-war levels.
Andriy Yermak, the head of the Office of the President, stated that the effectiveness of sanctions imposed against Russia would determine whether Russia can continue to produce missiles and use them to kill Ukrainians.
Foreign components are often found in the debris of the missiles used by Russia to strike Ukrainian territory.
According to the representative of the Defense Intelligence of Ukraine, Andrii Yusov, Russians continue to produce missiles for strikes on Ukraine, but they cannot return to the level of reserves they had before the start of the full-scale invasion.