Russians' mines at Zaporizhzhia NPP can explode any time - minister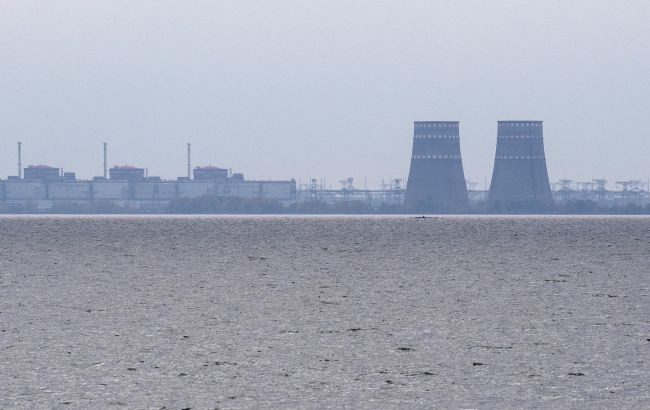 Zaporizhzhia NPP (Getty Images)
As reported by Ukrainian Minister of Energy Herman Halushchenko's statements to Politico, the occupied Zaporizhzhia Nuclear Power Plant (ZNPP) is at risk of imminent disaster due to Russian-planted mines. The recent terrorist attack on the Kakhovska Hydroelectric Power Plant indicates that the occupiers are willing to carry out similar acts of diversion again.
"It might blow up any moment; we just don't know when. Russians have completely cut us off the safety monitoring systems," Ukrainian Energy Minister German Galushchenko told POLITICO earlier this month. "We trust our military intelligence and IAEA experts on the ground. But we have no control over the station and that is alarming," warned Halushchenko.
Ukrainian authorities have repeatedly warned the world community about the potential dangers of Russia mining ZNPP, saying that last month's destruction of the Nova Kakhovka dam underlines that Moscow is willing to risk civilian lives to further its political and military goals in Ukraine.
"Nobody believed us [that] Russia can do such a thing as blow up the dam. And see what happened. ZNPP is always in the spotlight, Russia still got no punishment. No sanctions were imposed on its nuclear energy industry," said the minister.
Halushchenko further expressed concerns that Russians might try to create a diversion at the ZNPP to stop the counteroffensive. The IAEA remains the shaky guarantor that ZNPP can avoid the dam's fate..
"It is good they are there, doing their job. However, I wish they, as technical specialists, would explain the reason why most of the safety protocols are violated. Experts are doing their job ... Russian occupation is the main reason why ZNPP is in constant danger," the Minister added.
Situation at Zaporizhzhia Nuclear Power Plant
In recent developments, Chief of the Main Intelligence Directorate Kyrylo Budanov revealed that the Russians had planted additional explosives at Zaporizhzhia Nuclear Power Plant, including on the cooling units of the reactor blocks. Ukrainian President Volodymyr Zelenskyy had previously warned that the occupiers might launch a terrorist attack on the occupied plant, causing a potential radiation leak.
Earlier, the IAEA had asserted that they did not find any explosives at the plant. However, yesterday, observers reported discovering anti-personnel mines on the ZNPP premises.
Additionally, on July 24, the occupiers reportedly put the fourth power unit of Zaporizhzhia Nuclear Power Plant on "hot shutdown" status, further exacerbating the tense situation.