Russia violates nuclear shutdown procedures at Zaporizhzhia NPP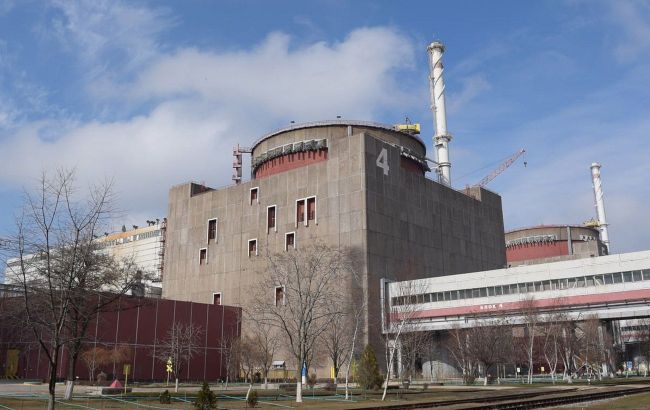 Russians put the fourth power unit of Zaporizhzhia NPP into a "hot shutdown" (facebook com rostinfocom)
On July 24, Russian occupiers put the fourth power unit of the Zaporizhzhia Nuclear Power Plant into a "hot shutdown" state, a move that violates Ukraine's nuclear legislation, reported Energoatom (State Enterprise National Nuclear Energy Generating Company - ed.) on Telegram.
Energoatom officials state that such actions represent a blatant violation of the license requirements for operating this nuclear facility, as the power unit is currently supposed to be in a "cold shutdown" mode.
Petro Kotin, the President of Energoatom, pointed out that using a strategic facility as a military base, the occupying administration is disregarding all norms of nuclear and radiation safety at the plant.
In response to these unlawful actions, which constitute elements of criminal offenses under Article 267 and 274 of the Ukrainian Criminal Code, as well as Article 14 and 258, Kotin has reached out to the Office of the Prosecutor General of Ukraine.
"They are once again violating the requirements of the license issued by the State Nuclear Regulatory Inspectorate of Ukraine (SNRIU), which mandates placing all units of the plant into cold shutdown, as well as the International Atomic Energy Agency's (IAEA) requirements. This is a deliberate and intentional violation of both Ukrainian and international law. The Russian aggressors will face inevitable punishment," the statement from Energoatom read.
Energoatom also informed the Ministry of Foreign Affairs of Ukraine, stressing the need to call on the IAEA to take measures to influence the occupying administration of Zaporizhzhia Nuclear Power Plant to put all power units of the plant into a "cold shutdown" mode and to share this information among the member countries of the Agency.
Situation at Zaporizhzhia NPP

Zaporizhzhia Nuclear Power Plant was captured by Russian forces on March 4, 2022. Since then, there have been multiple reports of Russians mining the territory, several power units, and the cooling pond.
Ukrainian President Volodymyr Zelenskyy has warned that the Russians might carry out a terrorist act at the occupied plant, resulting in a radiation release.
The General Staff of the Armed Forces of Ukraine informed that the occupiers may have planted explosives on the roofs of several reactors. However, the IAEA has said that they have not yet found any explosives, but they have not been allowed to inspect the entire territory of the NPP.