Russians may intensify shelling of Kherson on liberation anniversary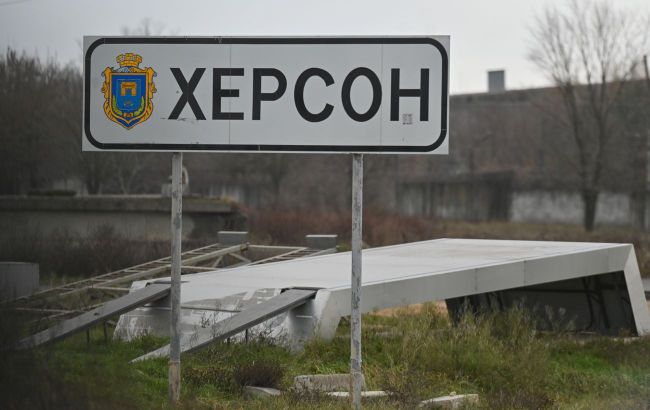 Photo: due to threats of increased shelling, the anniversary of the liberation of Kherson will not be celebrated (GettyImages)
On the anniversary of the liberation of Kherson, the Russians may increase shelling of the city. In this regard, celebrations in honor of the anniversary of liberation are not planned there, First Deputy Chairman of the Kherson Regional Council, Yurii Sobolevskyi, reports.
"They can increase the number of shelling in Kherson precisely to prevent people from celebrating this event. This is a very important date for our region. This is a new holiday in the recent history of the Kherson region," Sobolevskyi emphasized.
He also highlighted that after the liberation of Kherson, residents who survived the occupation were aware of all threats from the Russian army.
"Of course, the enemy can do this (fire at the city - ed.), that's why no mass measures are foreseen, so as not to create a crowd of people," Sobolevski noted.
The Deputy Chairman of the Kherson Regional Council emphasized that people, their lives, and health are the greatest values of Ukraine.
"Therefore, we will celebrate on a large scale already after Ukraine's victory in this war. Including the liberation of our Kherson," Sobolevskyi concluded.
Shelling of Kherson after liberation
On November 11, 2022, the Ministry of Defense of Ukraine announced the liberation of Kherson from the occupiers. On that day, the Armed Forces of Ukraine entered the city, escorting the occupiers on their way to retreat with powerful fire attacks.
Then, in honor of the liberation of the city from the Russian invaders, residents of the de-occupied right bank of Kherson organized large-scale celebrations.
However, after that part of the region is under constant shelling by the occupiers. The Russians attack the civilian population with heavy weapons, artillery, and aviation.
In particular, the head of Regional Military Administration, Oleksandr Prokudin, reported that on November 8, the Russian occupiers shelled the "Point of Invincibility" in the Kherson region.