Russians less active on Tavria front: Ukrainian military explains why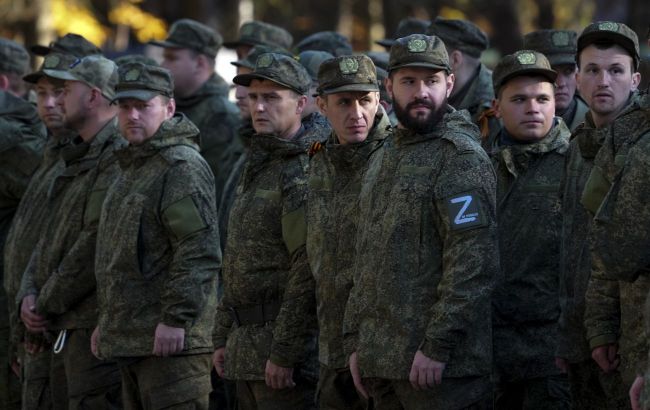 Russians less active on Tavria front (Getty Images)
Russian occupiers are using less aviation on the Tavria front because of bad weather, and their logistics also are complicated, as a spokesperson of the Tavria Direction Defense Forces Oleksandr Shtupun says to Radio Liberty.
According to him, the activity of Russian aviation and artillery has been decreasing for the second day straight. Over the past day, the occupiers conducted 8 aviation strikes and carried out 455 shellings.
At the same time, the invaders continue their assault on the Avdiivka and Maryinka fronts, where they launched about 15 unsuccessful attacks in the areas of Avdiivka, Novomykhailivka, and Maryinka.
In total, there were 18 clashes on the Tavria front during the day. Ukrainian forces continue their offensive operation on the Melitopol front, achieving another success west of Verbove.
"The activity on our front has decreased. We connect that with the weather and the fact that the enemy is partially regrouping," the spokesperson noted.
Shtupun notes that Russians are using less aviation because the weather conditions are unfavorable, and visibility is poor.
"Now the sun is out, perhaps the enemy will become active again," he added.
According to the spokesperson, Russian troops are currently concentrated on Avdiivka and Maryinka, where they continue their assaults.
"The enemy needs to bring in reserves, they need to replenish ammunition. There were rains, and logistics, let's say, are complicated. But I think the enemy will not relax and will continue to attack somewhere to distract us from advancing," he said.
Earlier, British intelligence reported that the situation in the area of the village of Velyka Novosilka in the south of the Donetsk region has stabilized. The Russians are currently on the defensive.
Over the past day, Ukrainian military forces on the Tavria front eliminated nearly 200 Russians and 3 ammunition depots.