Russians intensively shell Kherson center: Powerful explosions heard in city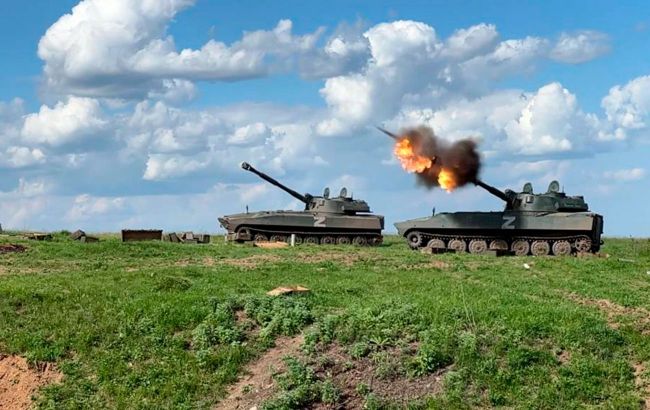 Illustrative photo (Photo: Getty Images)
Russian occupiers today, on October 27, in the evening, are shelling the central part of Kherson. Powerful explosions can be heard in the city, according to Roman Mrochko, the head of the Kherson City Military Administration.
He stated that at approximately 18:40, a strong explosion occurred in Kherson, but the attack continued.
Photo: Occupiers shelling Kherson on October 27 (t.me/roman_mrochko)
"At present, there is mass shelling, particularly in the central part of the city. Seek safer places! Stay away from windows," the official emphasized.
As of 19:15, Mrochko mentioned that the shelling was ongoing. Explosions had been heard in the Dnipro district of the city.
Updated at 19:55
According to the head of the Kherson City Military Administration, more than ten residential buildings have been damaged as a result of the shelling.
Photo: Consequences of the shelling of Kherson (t.me/roman_mrochko)
"So far, there is information about several casualties. One person has been hospitalized. The information is being clarified," he added.
Shelling of Kherson and the region
It's worth noting that Russian occupiers regularly shell Kherson from the left bank of the Kherson region. The enemy uses artillery and aviation for these attacks.
Yesterday, on October 26, as a result of another attack by occupiers, a law enforcement officer was killed. He sustained minor injuries.
Today, on October 27, the occupiers dropped an explosive device from a drone on an elderly couple in Mykhailivka, the Kherson region. They were injured.