Russians intensify humanitarian crisis in occupied territories: Center for National Resistance claims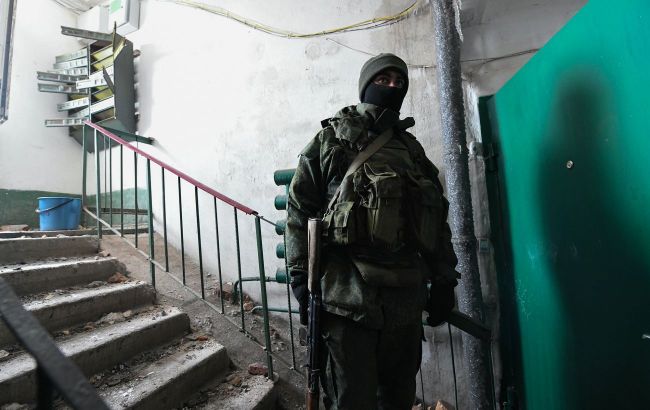 Russian soldiers (Photo: Getty Images)
Russian occupiers in the temporarily controlled territories of Ukraine have provoked a humanitarian crisis to make the local population dependent on the "administrations" of the aggressors, according to the Center for National Resistance.
It is noted that since the Russian occupation of the seized regions of Ukraine, the prices of goods, especially food products, have increased.
"A decrease in the turnover of production and sales of products produced at enterprises controlled by the enemy is also recorded," the publication states.
Meanwhile, the situation regarding the supply of fresh water in the Donetsk region has worsened. Additionally, due to their "mobilization" efforts, the occupiers are facing a shortage of labor force.
The Center highlights that the challenging security situation and the destroyed infrastructure are additional factors driving the local population to move deeper into the occupied territories with subsequent "evacuation" to Russia or obtaining Russian passports for the sake of "social assistance" rights.
Russia is conducting forced passportization in the occupied territories
Since the start of the full-scale Russian invasion, the occupiers have been engaged in annexation actions and compelling people to renounce their Ukrainian citizenship in the temporarily seized territories.
However, a significant number of Ukrainians are refusing to obtain Russian passports. This might lead the interveners to resort to threats and citizens' coercion.
Specifically, in the occupied territories of the Zaporizhzhia region, the occupiers have started laying mines on private land plots owned by those who declined to take the Russian passport.
Furthermore, the occupiers are exacerbating the humanitarian situation in the seized territories to pressure people into taking the Russian passport in exchange for "social benefits."
Additionally, as reported, the "leader" of the occupied town of Lazurne in the Kherson region threatened to restrict civilians' access to medications, including insulin. This action was taken due to people's refusal to accept the Russian passport.