Russians in panic as they lose ground south of Bakhmut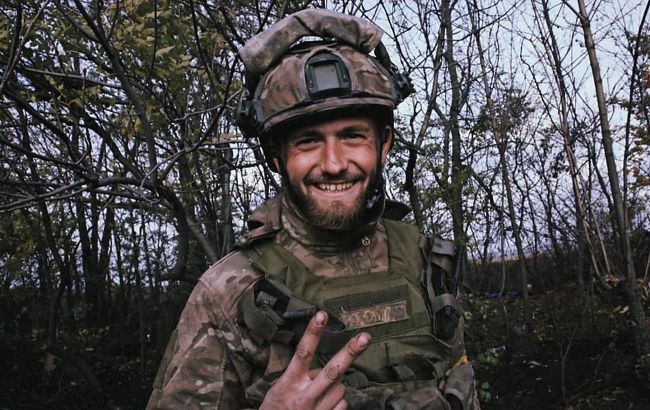 Ukrainian soldier (facebook.com/MinistryofDefence.UA)
Ukrainian military continues to advance in the Bakhmut direction and consolidates their positions near Klishchiivka in the area of the railway tracks. Meanwhile, Russian occupiers are losing their positions and retreating towards the Bakhmut-Horlivka highway, according to a spokesperson of the Eastern Group of Troops of the Armed Forces of Ukraine, Illia Yevlash.
The officer says offensive actions continue in the southern direction near Bakhmut.
"Occupiers on their (propagandistic) Z-channels have already started to complain about losing their positions to the south of Bakhmut, describing the situation there as extremely complex and problematic," he said
According to Yevlash, Russian invaders are beginning to retreat towards the Bakhmut-Horlivka highway, where they plan to fortify their positions. He also notes that the Russians may have made substantial minefields in that area.
"In some areas, we have already crossed the railway, fortified our positions, and continue to inflict firepower on the enemy," he said.
Yevlash adds that in the Bakhmut direction, Russian occupiers have over a hundred units of barrel artillery systems and an equal number of multiple-launch rocket systems (MLRS).
Speaking about the Kurdiumivka area, Yevlash described it as tense. He says the enemy is attempting to counterattack, deploying their reserves from various units.
These units include separate enemy motorized infantry battalions, regiments, airborne assault units, as well as Storm Z and Combat Army Reserve groups.
"Of course, the enemy does not want to retreat easily because they are being pushed hard and forced to advance," he said, adding that the Russians are also actively using their blocking units to prevent those willing to retreat.
The frontline situation on October 17
According to the General Staff, Ukrainian fighters are advancing in the direction of Melitopol and continue storming operations to the south of Bakhmut. They have also repelled over 15 attacks in the Maryinka area.
According to the Institute for the Study of War (ISW), Ukrainian forces are conducting offensive operations from multiple directions. On the Luhansk front, Ukrainian fighters have repelled Russian attacks near Makiivka, Serebrianske forestry, and Torske.
In the Donetsk region, the Ukrainian Armed Forces have counterattacked near Avdiivka and repelled four Russian advances to the south of Bakhmut in the area of Klishchiivka and Andriivka.