Russians in Crimea suppressing pro-Ukrainian resistance - Main Intelligence Directorate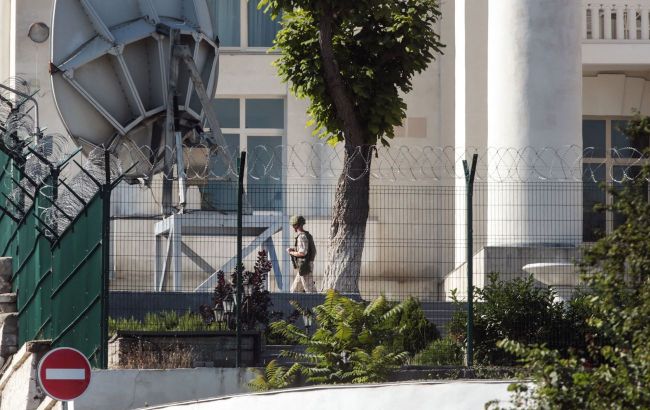 In Crimea, the occupiers are trying to suppress the resistance of the local population (Getty Images)
The intelligence agency reports that the occupied region of Crimea has been witnessing systematic attacks with so-called Molotov cocktails" on military facilities. These attacks are mainly organized by civilians supporting Ukraine.
In response to these attacks, Russian forces have been put on high alert. They are closely monitoring individuals deemed suspicious and potentially involved in subversive activities. Russian troops have also been granted permission to use force and weaponry to counter those threats. As a result, mass detentions and arrests have been carried out.
According to the Main Intelligence Directorate, a number of citizens who refused to accept Russian citizenship have been reported as "missing" following their arrests. Those who remain at large face administrative punishments, huge fines, and harassment. Many of the detainees have been dismissed from their jobs and stripped of their properties and businesses.
"The majority of those detained and arrested are representatives of the Crimean Tatar people. Among them are Deputy Chairman of the Crimean Tatar Mejlis Nariman Dzhelal, journalist and member of the civil association 'Crimean Solidarity' Timur Ibragimov, and public figure Rustem Seitmemetov," intelligence agency reports.
Explosions in Crimea
Recently, there has been an increase in explosions within the occupied territory of Crimea. Most of these incidents have targeted military facilities or occurred in proximity to the Crimean Bridge.
The Main Intelligence Directorate of the Ministry of Defense reported an explosion at a munitions depot in Kozacha Bay near Sevastopol. The incident took place in the evening of July 28 and was attributed to a subversive act, according to intelligence sources.