Russians hit Zaporizhzhia region: Fatality, injuries reported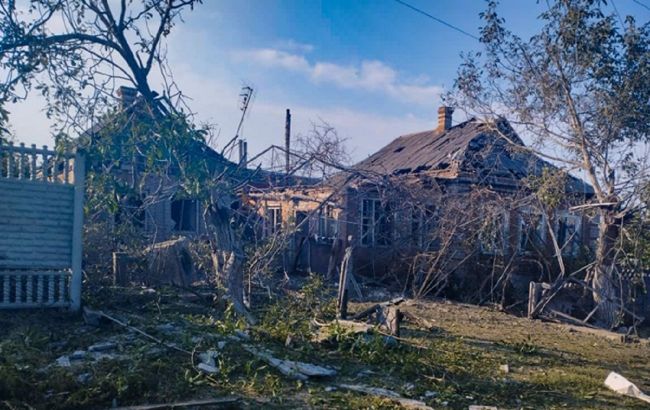 Photo: Consequences of the attack (zp.npu.gov.ua)
Russians continue to shell settlements in the Zaporizhzhia region. As a result of enemy attacks, a resident of Polohy district was killed, according to the National Police of Zaporizhzhia region.
"The aggressors do not cease shelling the territory of Polohy district. Due to the hits of Russian projectiles, residential buildings in Orikhiv, Preobrazhenka, Mala Tokmachka, and surrounding villages have been destroyed," the statement reads.
A 70-year-old woman was fatally injured due to the shelling. Two more people, residents of the villages of Preobrazhenka and Mala Tokmachka, suffered leg injuries and have been hospitalized.
Photo: Consequences of the shelling in Polohy district (zp.npu.gov.ua)
Based on these facts, the police and the Security Service of Ukraine in the Zaporizhzhia region have launched criminal proceedings. An investigation into the violation of laws and customs of war is ongoing.
Attacks on Zaporizhzhia
Russian occupiers shelled Zaporizhzhia for two days straight - on August 9 and 10. In the first case, the enemy fired a Kh-35 missile into the residential area of Shevchenkivskyi district. Three people were killed, and nine were wounded.
On August 10, Russian occupiers attacked Zaporizhzhia with an Iskander ballistic missile. The Russian missile hit a hotel in the city center. The UN reported that their staff often stayed at the Reikartz Hotel while working in Zaporizhzhia.
Initially, one fatality was reported, and 16 people were wounded, including four children. Today, the Secretary of the Zaporizhzhia City Council, Anatolii Kurtiev, wrote that the number of wounded has increased to 19 people.