Russians hit vehicle carrying foreign volunteers, one fatality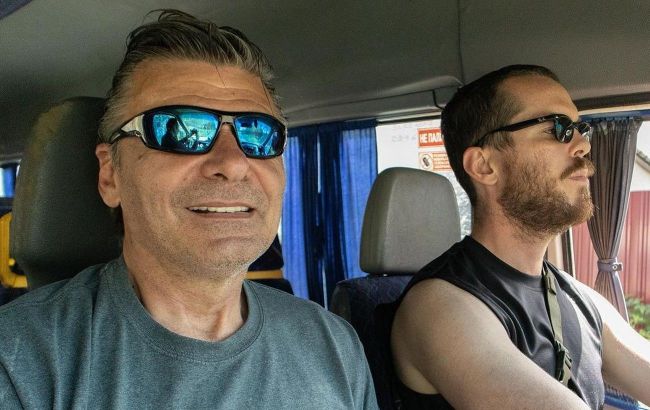 Russians hit vehicle carrying foreign volunteers, one fatality (instagram.com/road2relief_ua)
Foreign volunteers came under Russian artillery fire near Chasiv Yar in the Donetsk region of Ukraine. One of them was killed, and another is missing, according to the Road2Relief organization.
4 volunteers set out in a minibus to the village of Ivanivske to assess the needs of the civilian population. Their vehicle came under fire in the Chasiv Yar area. Due to a direct hit, the vehicle overturned and caught fire.
In the vehicle were:
German medical volunteer Ruben Mawick,
Swedish volunteer Johan Mathias Thyr,
Canadian volunteer Anthony "Tonko" Ihnat,
Spanish volunteer and
Road to Relief Director Emma Igual.
The death of the Canadian volunteer Anthony Ignat has been confirmed. Ruben Mawick and Mathias Thyr sustained serious shrapnel wounds and burns but are currently in stable condition in hospitals.
Emma Igual is considered missing.
Anthony "Tonko" Ignat
The man was 58 years old, a Canadian citizen with Slovak origins. He lived in the province of Ontario, where he worked as a laborer.
In 2022, he sold his truck and moved to Ukraine to help the people here amidst the full-scale war.
"The news of what's happening here has touched my heart. My parents are originally from Slovakia. I didn't get a chance to visit there, but it's very close. So, I have warm feelings for Ukraine. That's why I'm here, helping in any way I can," the volunteer said.