Russians forcibly impose Russian passports in occupied Kakhovka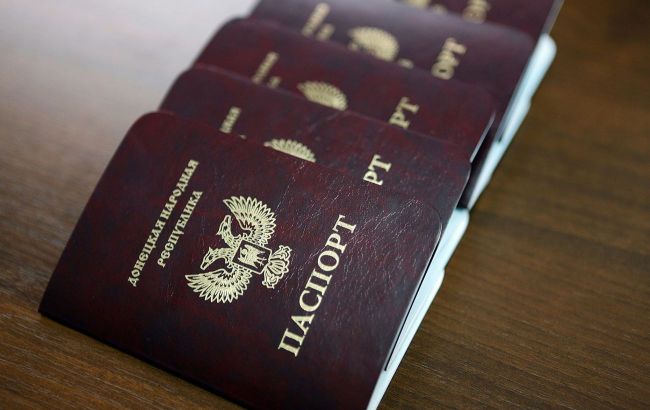 Illustrative photo: Russians collected biometrics of Ukrainians in occupied Kakhovka (Getty Images)
According to the NRCU, the occupiers once again checked the residents of Kakhovka for the presence of a Russian passport. Although the majority of Ukrainians are in no hurry to receive them, the Russians create such conditions that life without red waste paper is impossible.
In addition, the occupiers collected biometric data of Ukrainians, and the men were given summonses to "clarify data" to fake military commissariats.
Forced passporting of the Russian Federation in the occupied territories
After Russia invaded Ukraine, the occupiers set themselves several tasks in the occupied territories - deportation of Ukrainians, in particular children, theft of Ukrainian grain, and forced passporting of the population.
Earlier in the occupied territories the invaders introduced a rule according to which teenagers who have turned 14 must obtain a passport of the Russian Federation to be allowed to participate in sports. In addition, recently high school students who do not have a passport of the Russian Federation were temporarily not allowed to attend classes.
From 2024, the Russians plan to serve Ukrainians in hospitals in temporarily occupied territories who do not have health insurance as foreigners. That is, Ukrainians themselves will be deprived of the opportunity to receive medical services other than emergency care.
In addition, in the occupied territories, the Russians threaten to release holders of Ukrainian passports.