Russians fire grenade launcher at Seredyno-Buda, Sumy region: 4 people injured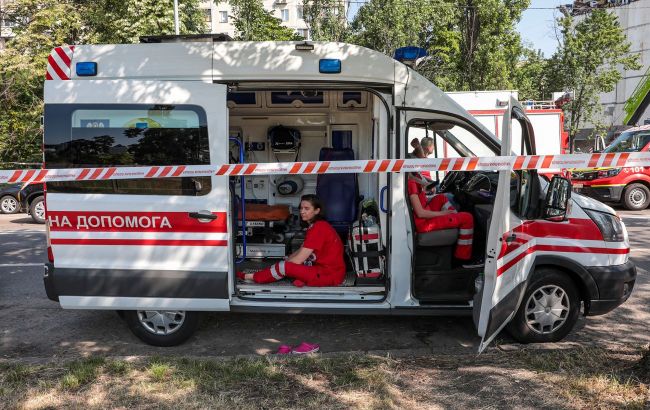 Russians fire grenade launcher at Seredyno-Buda in Sumy region (Getty Images)
Today, August 22, Russian forces shelled Seredyno-Buda in the Sumy region, 4 people were injured, according to the Prosecutor's Office.
At around 1.00 pm, occupants shelled the outskirts of Seredyno-Buda from the Russian territory using mortars and grenade launchers.
4 civilian men were injured, while fragments damaged the facades of private houses and vehicles.
Photo: Consequences of the strikes (facebook.com/pgo.gov.ua)
The Prosecutor's Office announced that a pre-trial investigation had already been initiated into the violation of laws and customs of war.
The situation in the Sumy region
Settlements located in the Sumy border region experience shelling from Russian occupiers on a daily basis. The enemy uses mortars, artillery, drones, and other types of weaponry for their attacks.
On August 13, aggressors shelled 9 territorial communities in the Sumy region, causing damage to buildings.
On August 11, occupants conducted 9 shelling attacks on border communities in the Sumy region, resulting in damage to residential properties.