Russians drop air bomb on Kherson region: Three dead, some injured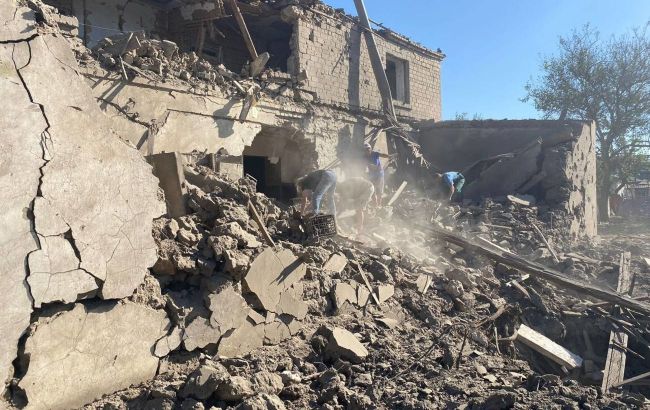 Russians dropped air bomb on the Kherson region (Photo: t.me/Klymenko_MVS)
Russian occupiers dropped an aerial bomb on the village of Odradokamyanka in the Kherson region, resulting in casualties and injuries, according to the Minister of Internal Affairs, Ihor Klymenko.

As a result of the enemy attack, three civilians were killed, including two women and one man. Four more citizens were injured.
Klymenko reported that investigative-operational groups, forensic experts, rescuers, and volunteers are working to eliminate the consequences of the shelling. They are also documenting Russia's war crimes.
Situation in the Kherson region
After the Ukrainian Defense Forces liberated the right bank of the Kherson region, Russian forces have been shelling the region, including Kherson itself. The occupiers use heavy weapons, aviation, and drones for their attacks.
On September 7, Russians dropped an explosive device on a 58-year-old citizen of the Kherson region from a drone.
On September 3, Russian forces targeted residential buildings in Bilozerka. A family was caught in the shelling – the 35-year-old head of the family was killed, and his 36-year-old wife and 9-year-old daughter were injured.