Shelling of Kherson on September 7: Russians dropped explosive on man from a drone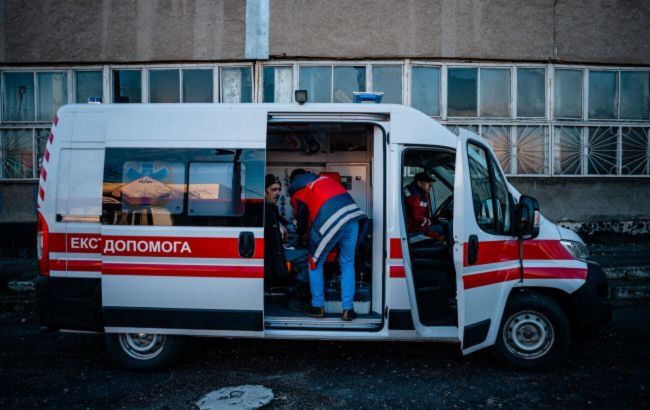 Photo: Russians dropped an explosive from a drone onto a resident of the Kherson region (Getty Images)
Russian forces launched an attack on a local resident in the village of Odradokamyanka, Kherson region, using a drone, according to Kherson Regional State Administration Telegram.
According to the Administration, the Russians dropped an explosive device on a 58-year-old man, resulting in injuries to his head and chest. The victim is currently in the hospital in a moderate condition and receiving necessary medical care.
As reported by the head of the Kherson Regional State Administration, Oleksandr Prokudin, three local residents were affected as a result of the Russian attack on Odradokamyanka.
According to his statement, at approximately 9:40, the enemy artillery struck the settlement. A 50-year-old man was hit during the shelling. He passed away due to injuries in the hospital.
Twenty minutes later, the occupiers attacked the village again. This time, an explosive device was dropped from a drone. Two men, aged 58 and 46, sustained injuries of moderate severity. They are currently hospitalized.
Shelling in the Kherson region
Part of the Kherson region has remained occupied by Russian forces since February 2022. Consequently, Kherson and the settlements located along the front line are continuously shelled.
For example, on September 3rd, Russian occupiers once again shelled the Kherson region. This time, they targeted residential buildings in Bilozerka. A family was hit during the shelling - the 35-year-old head of the family was killed, while his 36-year-old wife and 9-year-old daughter were injured.
The next day, Russians shelled the town of Sonyachne in the Kherson community. During the attack, an 11-year-old boy was injured.
On Tuesday, September 5th, the occupiers shelled the village of Ivanivka in the Kherson region. Two women who were in their own yards at the time were injured.