Russians deprive Ukrainians of humanitarian aid in occupied territories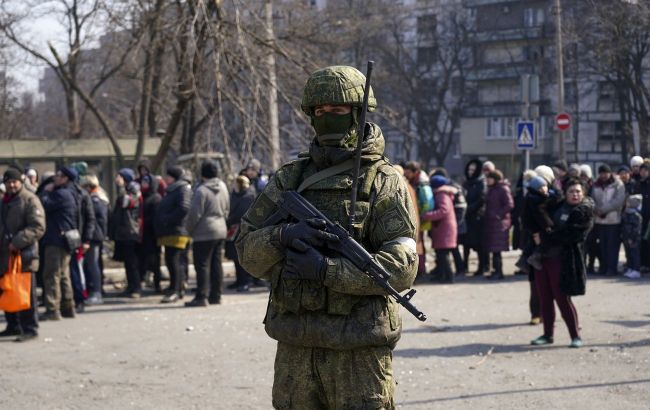 Russians deprive Ukrainians of humanitarian aid (photo: Getty Images)
Russian military has stopped issuing humanitarian aid in the occupied territories of Ukraine, states the mayor of Melitopol, Ivan Fedorov.
"The occupiers have deprived the needy of the most essential - now they have also taken away humanitarian aid. It is almost impossible for people to receive food kits with the cheapest products," Fedorov reported.
According to the mayor, initially, humanitarian aid was given to anyone interested. Later, it was distributed only to certain categories of beneficiaries.
Over time, humanitarian aid began to be issued as an incentive, especially noticeable on the eve of fake elections.
"In Berdyansk, now they force you to write a statement and justify why exactly you need assistance. And for this, you have to endure a considerable queue," he explained.
The situation on the occupied territories of Ukraine
After Russia's invasion of Ukraine, the occupiers set several tasks for themselves in the occupied territories, including the deportation of Ukrainians, especially children, the theft of Ukrainian grain, and coercive passportization of the population.
Previously, the occupiers introduced a rule on the temporarily occupied territories, stating that teenagers who turn 14 should obtain a Russian passport to be allowed to participate in sports activities. Additionally, it was reported that high school students without Russian passports were temporarily barred from attending classes.
It was also reported that from 2024, occupiers plan to treat Ukrainians in hospitals on the temporarily occupied territories who do not have medical insurance as foreigners. In other words, Ukrainians in their own homes will be deprived of the opportunity to receive medical services other than emergency assistance.