Russians deploy missile frigate to sea: How many Kalibr missiles can be launched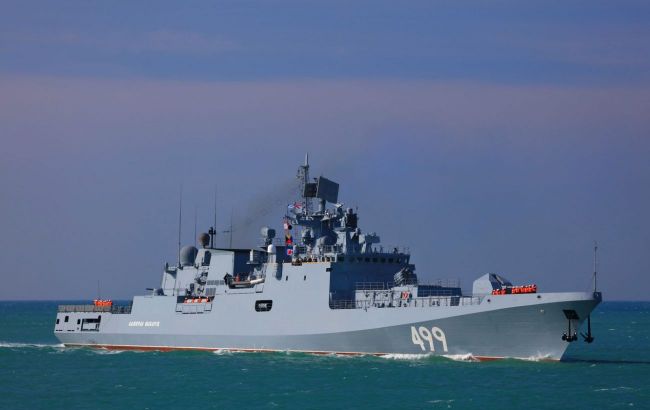 Russian Navy frigate Admiral Makarov (Photo: goodfon.ru)
On the evening of September 7, Russian occupiers took the frigate-missile carrier Admiral Makarov to the sea for combat duty. The vessel can carry up to 8 Kalibr missiles, according to the Telegram channel of the Southern Defense Forces of Ukraine.
"As is tradition, the enemy deployed the missile frigate Admiral Makarov on combat duty during the night. The frigate Admiral Makarov can carry up to 8 Kalibr missiles," military sources reported.
The Defense Forces also reported the detection of launches of enemy combat drones from the eastern coast of the temporarily occupied Azov and Crimean Peninsula.
"Be attentive and cautious! Take cover when the air raid alarm sounds! The enemy is a cunning criminal, and the defense forces are ready!" the message states.
Aerial attacks by Russia on Ukraine
Russian forces regularly attempt to attack Ukraine using combat drones and missiles. Earlier this evening, the command of the Ukrainian Air Force warned that Russian invaders had once again launched Shahed kamikaze drones over the territory of our country.
Prior to this, similar aerial attacks by the enemy occurred last night, on September 6. During that incident, the occupiers launched 33 drones at Ukraine, with 25 of them successfully being shot down by air defense forces. Additionally, in Sumy, an enemy drone struck a residential quarter, resulting in damage to a private house, shops, and apartments.