Russians whine about negotiations again, Zelenskyy's Office doubts Russian MFA's adequacy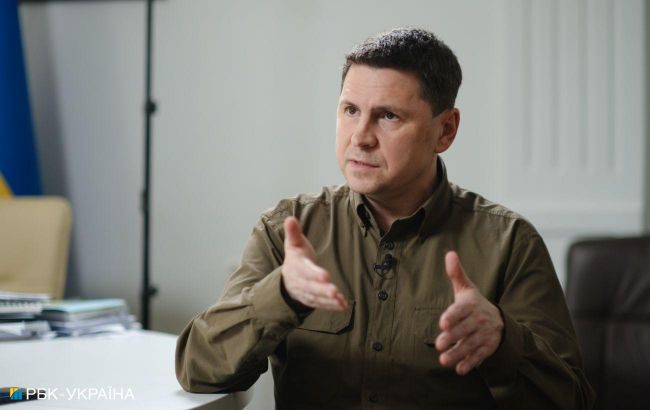 Mykhailo Podolyak, advisor to the Head of the President's Office (Photo: Vitalii Nosach, RBC-Ukraine)
The Russian Federation once again lamented the lack of negotiations with Ukraine. Such statements raise doubts about the adequacy of the Russian leadership, according to Mykhailo Podolyak, Advisor to the President's Office, on his Twitter account.
Another grumbling
As reported by the Russian publication Interfax, the Minister of Foreign Affairs of the terrorist state, Sergey Lavrov, grumbled about the fact that multilateral meetings were being held worldwide without inviting Russian representatives to discuss President Volodymyr Zelenskyy's Peace Formula.
Lavrov specifically complained that "any arguments for the need to take into account the vital interests of our country (the interests of the terrorist state) are immediately rejected."
Doubts about Lavrov's sanity
"Let's reiterate for people from a parallel reality... It is Russia that attacked a sovereign state. It is Russia that wages war using terrorist and genocidal practices. Russia wants peace talks? First, it needs to withdraw its troops from Ukrainian territory," writes Podolyak.
As the advisor to the head of the President's Office notes, such statements cast doubt on the sanity of representatives of the Russian leadership, including Lavrov, who whine about not being engaged in peace discussions.
"After all, peace is not about war and killing citizens of another country," Podolyak added.
Negotiations with Russia
Last year, President Volodymyr Zelenskyy made a decision through the National Security and Defense Council stating the impossibility of negotiations with the dictator Vladimir Putin.
For negotiations to be resumed, Russia must:
Completely withdraw from Ukrainian territory.
Change its political elite.
Acknowledge war crimes.
Hand over the war organizers to a tribunal.