Russian transportation of ammo and equipment significantly disrupted: Ukrainian military representative reports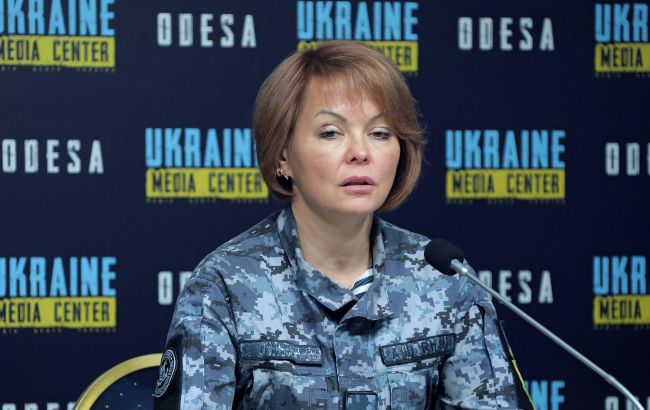 Natalia Humeniuk, Head of the United Coordinating Press Center of Security and Defense Forces of the South of Ukraine (Photo: Getty Images)
The Ukrainian Armed Forces have successfully damaged the main bridges in the south of the country, which the occupiers used for transporting ammunition and equipment. The logistics of the Russians have been significantly disrupted, according to a statement from the head of the Unified Coordination Press Center of the Armed Forces of Southern Ukraine, Natalia Humeniuk, during a briefing.
"The main bridges that were damaged and serve as the backbone of enemy transport and logistics routes cannot be restored to full capacity. Therefore, in most cases, the occupiers use the M-17 highway," the statement said.
It is noted that the damage inflicted on them does not fully correspond to their capacity. Humeniuk explains that this applies to heavy machinery, weaponry, and the transportation of ammunition.
"They can currently only be used for transporting personnel at best. But in most cases, the M-17 highway is still used," the spokeswoman for the Armed Forces of Southern Ukraine mentioned.
The M-17 highway is an international road within the territory of Ukraine, running from Kherson to Dzhankoy, Feodosiya, Kerch, and the state border with Russia. It passes through the territory of the Kherson region and the Autonomous Republic of Crimea.
Humeniuk also notes that occasional railway transport occurs through the Crimean Bridge, but road transportation remains extremely complicated.
Attacks on the occupiers' bridges in southern Ukraine
For the first time, on June 22, rocket attacks targeted both railway and road bridges in Chonhar. At that time, the General Staff confirmed the use of Storm Shadow missiles to strike at the bridges in the Chonhar area.
Later, at the end of July, Ukrainian forces delivered another strike on the Chonhar bridge, which connects the mainland territory of Ukraine with the occupied Crimea.
In October 2022, powerful explosions caused significant damage to the bridge. The head of the Security Service of Ukraine, Vasyl Maliuk, confirmed that it was a special operation by his agency.
In July, another attack occurred on the Crimean Bridge, resulting in the destruction of two spans. Vasyl Maliuk, the head of the Security Service of Ukraine, also confirmed the involvement of the Security Service of Ukraine in this attack, stating that it was organized using Sea Baby drones.