Russian spies in USA - FBI reports large number of Russian agents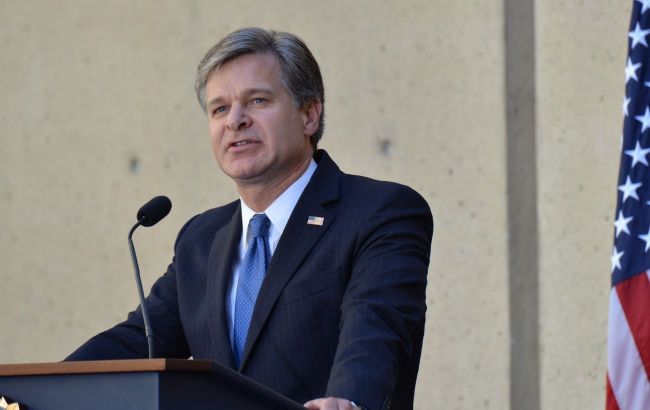 FBI Director Christopher Wray (flickr.com/fbi)
In the United States, the number of Russian spies remains "unusually high," despite recent efforts by intelligence agencies to root them out, states FBI Director Christopher Wray, according to The Hill.
According to him, the Russian traditional counterintelligence threat in the United States continues to have "serious consequences."
"The Russian intelligence footprint - and by that, I mean Russian intelligence officers - is still way too big in the United States. And it's something that we're constantly bumping up against and trying to block and prevent and disrupt in every way we can," the FBI head stated at an event at the International Spy Museum.
At the same time, Wray emphasized that the United States has achieved "very positive and significant successes" in countering Russian espionage in recent years. However, the FBI still considers the "disproportionate" presence of Moscow in the United States and does not forget the interests pursued by Russian spies.
"If anybody needs a reminder of what Russia's interests are, you can just look at what's going on in Ukraine. And so, we never lose sight of the fact that these are the same people that are involved in unconscionable activity and aggression in Ukraine," Wray pointed out.
The head of the American intelligence agency also noted that Russia is currently using intermediaries in its intelligence operations.
In this context, Wray pointed to the case of Mexican citizen Hector Alejandro Cabrera Fuentes, who was arrested by U.S. authorities in 2020 for spying on behalf of the Kremlin.
How the CIA and FBI recruit Russians
The Central Intelligence Agency (CIA) of the United States, which is attempting to recruit more Russian citizens as spies, recently published a video for Moscow officials urging them to tell the truth about a system infiltrated by deceitful deceivers.
Meanwhile, earlier reports from American media indicated that the FBI has started using social media to enhance its capabilities in recruiting Russians and gathering intelligence. This could assist the United States in countering Russian aggression.