Russian ruble hits through 100 per dollar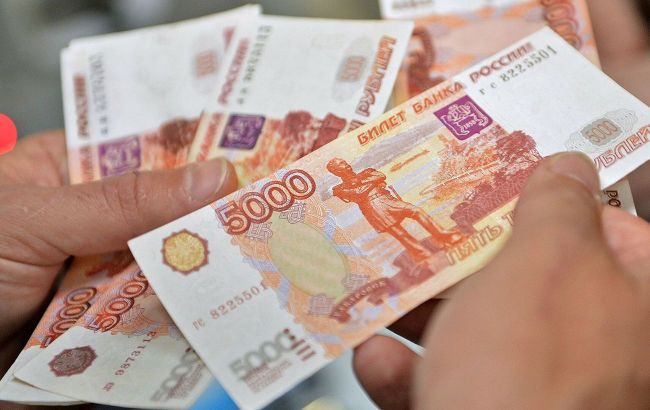 Russian ruble hits through 100 per dollar (Photo: Getty Images)
The Russian ruble has crossed the psychologically significant level of 100 against the dollar for the first time since March of last year, even after the Russian central bank attempted to halt the decline by suspending purchases of foreign currency in the domestic market until the end of 2023, according to Bloomberg.
This year, the Russian currency has weakened by approximately 25% against the dollar, placing it among the three worst-performing emerging markets, the Turkish lira and the Argentine peso. Its value has nearly halved compared to the peak in June of last year, as President Vladimir Putin's invasion of Ukraine continues and sanctions, including restrictions on oil prices, reduce export revenues.
The central bank announced it would stop buying foreign currency in the domestic market under a budgetary mechanism introduced to protect the economy from commodity price fluctuations. The decision aims to "reduce the volatility of financial markets."
According to recent data from the central bank, the earnings of Russian oil and gas exporters in July decreased to $6.9 billion from $16.8 billion in the same period last year. Easing restrictions on money transfers abroad has also led to accelerated capital outflow as Russians seek to move funds to foreign accounts.
Central bank Governor Elvira Nabiullina has repeatedly pointed to deteriorating external trade conditions as the main reason for the ruble's weakness, apart from interventions to support the exchange rate.
Statement from Putin's advisor
Presidential advisor on economic matters, Maxim Oreshkin, stated that Russia is interested in a strong ruble and attributed the weakening of the Russian currency to a soft monetary policy.
"The current exchange rate has deviated significantly from fundamental levels, and normalization is expected in the near future," Oreshkin said.
According to him, the weak ruble complicates the structural transformation of the economy and negatively impacts the real incomes of the population. "For the benefit of the Russian economy, a strong ruble is desirable," Oreshkin added.
Ruble's decline The Russian currency has decreased in value by nearly half compared to last year's peak amid increased state spending, declining energy revenues, and Russians' desire to place funds in foreign accounts.
The negative trend has persisted even after Russia's Urals oil exceeded the price ceiling set by the "G7" countries last month.
The Russian currency market has been operating under strict restrictions since the start of the war against Ukraine in February of last year. In 2022, the official ruble-to-dollar exchange rate increased from 80 to 74 rubles. The ruble lost convertibility during this time due to introduced capital movement bans.