Russian ruble exchange rate drops to 100 per dollar again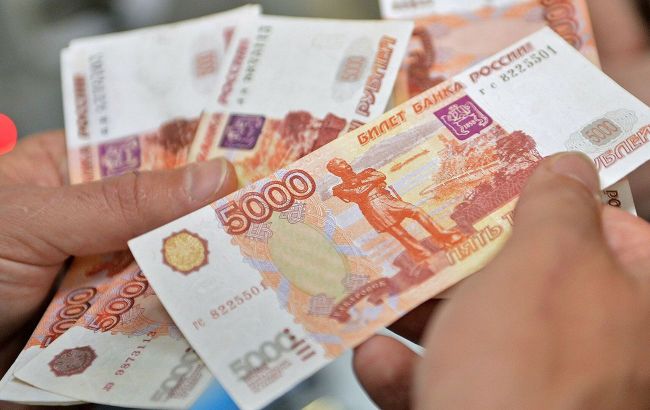 Russian ruble exchange rate drops to 100 per dollar (Photo: Getty Images)
The Russian ruble has weakened, surpassing the symbolic threshold of 100 against the dollar. The ruble continues to decline as demand for hard currency in Russia increases amid the recovery of imports while the economy is under international sanctions due to the war against Ukraine, according to data from the Moscow Exchange.
Bloomberg notes that the ruble's decline has brought it back to the level that prompted an emergency interest rate hike in August, sparking heated discussions about possible capital controls.
The Russian ruble exchange rate has again fallen to 100 against the dollar.
The head of the Central Bank of Russia, Elvira Nabiullina, warns against using administrative measures to support the exchange rate, preferring to rely on monetary policy. The Central Bank raised the key rate to 12% from 8.5% at an extraordinary meeting in August after the ruble last crossed the 100 mark. The central bank raised the rate by another percentage point to 13% last month.
In August, the central bank also announced that it would refrain from buying foreign currency until the end of this year.
The August rate hike was the most significant since Russia invaded Ukraine in February 2022. Although it has had limited impact so far, the situation would be much weaker without the ruble's strengthening, Nabiullina said at the Moscow Financial Forum last week.
Major Russian exporters, the leading suppliers of foreign currency, have suffered a significant decrease in export revenues. Russian exporters sell less currency on the domestic market.
The ruble exchange rate has changed since Russia invaded Ukraine in February 2022, dropping to a record low of 120 against the dollar in March of last year, then recovering to more than a seven-year high within a few months, aided by capital controls and a sharp increase in the ruble's export earnings.
The decline in exports, caused by Western sanctions and a shift in trade flows, combined with the recovery of imports this year, has weakened the ruble. Russia's current account surplus in January-August shrank by 86% annually to $25.6 billion.