Russian occupants equip defensive fortifications near Mariupol: Photo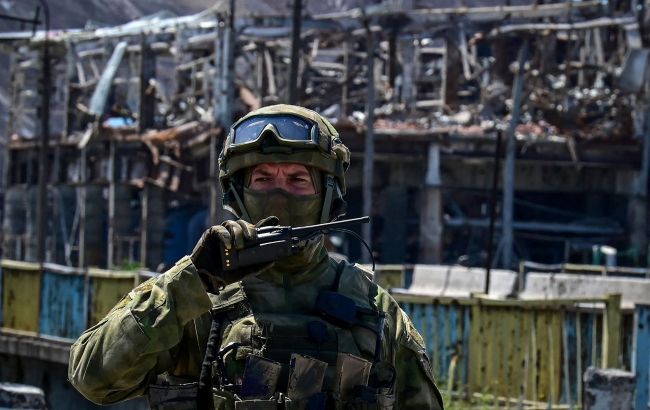 Russian occupiers are setting up defensive fortifications near Mariupol (Photo: Getty Images)
Russian occupiers are fortifying defensive positions and building bunkers in several villages near Mariupol. Currently, they are transporting lumber to these locations, according to Petro Andryushchenko, an advisor to the mayor of Mariupol.
"The occupiers continue to build and fortify positions in the area of the village of Nikolske toward Rozivka. Now they are delivering lumber to set up bunkers," Andryushchenko stated.
Additionally, he reported that the occupiers are once again moving military equipment in civilian trucks while camouflaging them as "trees." He noted that this situation is currently specific to the Nikolske region.
The situation in Mariupol
Previously, in the temporarily occupied city of Mariupol, Russian military forces actively moved toward Berdiansk and Rozivka in the Zaporizhzhia region. However, this movement slowed after an explosion occurred in the village of Yuriivka in the Mariupol district on August 14.
Later, it was revealed that the Ukrainian Armed Forces had struck the enemy's command post in the Volna(Wave) camp sanatorium. According to reports from the Mariupol City Council, more than fifty wounded occupiers were brought to a Mariupol hospital after the strike, with over a dozen reported dead.